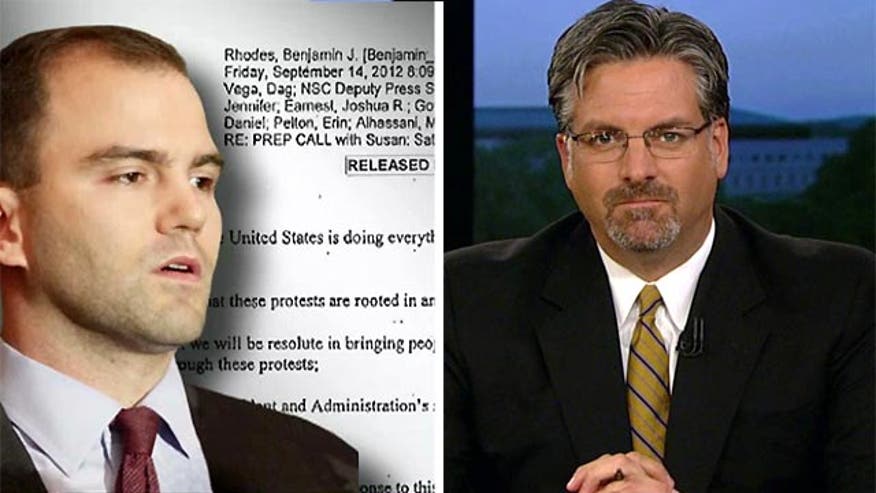 Steve Hayes, senior writer for the Weekly Standard, told viewers Wednesday on "Special Report with Bret Baier" that the American public is "fascinated" by the Obama administration's handling of the aftermath of attacks in Benghazi that killed four Americans.
"They do believe that there was some kind of a cover up. I think they have reason to believe," Hayes said.
His comments came after a White House briefing Wednesday afternoon where Press Secretary Jay Carney claimed a recently released email from senior presidential adviser Ben Rhodes did not focus on specifically preparing Susan Rice to talk about Benghazi on Sunday talk shows following the attack. Carney claimed the email was about the "overall situation" in the region and said the administration was working off the best information it had at the time.
Hayes disputed that, noting, "Honestly, nobody in the world believes that the administration provided the best information available at the time. The question if you're a defender of the administration, the question is, why didn't you have the good information? But if you are someone that believes that the administration was covering this up, the question sort of answers itself."