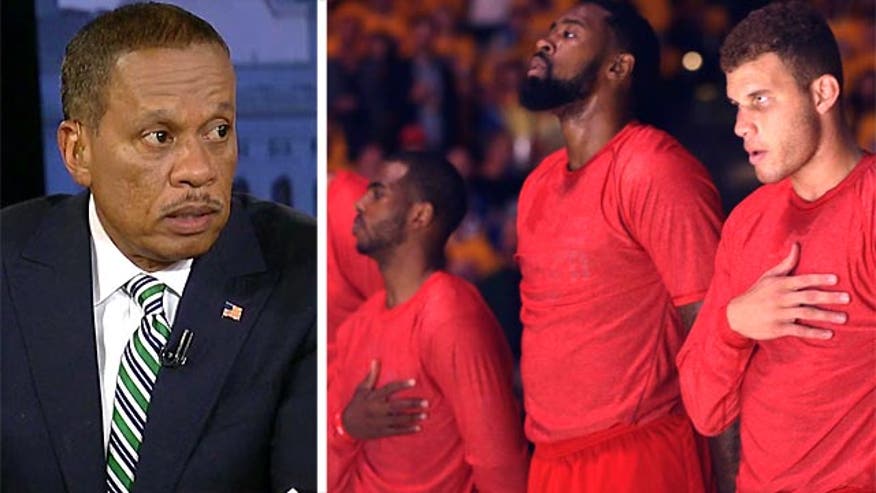 As the pressure to oust Los Angeles Clippers owner Donald T. Sterling grows after an alleged audio recording of his racist remarks were made public, Fox News contributor Juan Williams said Monday he thinks the NBA's decision to force the longtime owner out will be up to the league's players.
"If LeBron James, people like that with some weight decide that they're not going to allow the league to go forward, boy that would shock things," Williams said on "Special Report with Bret Baier."
"They [owners] don't want to establish a low level at which an owner can be deposed or thrown out," Williams continued. "The question is are they willing to understand the CarMax, State Farm, the other major advertisers that support the National Basketball Association are thinking that this is bad business and if it's not good business then I think you're going to see a change."
The NBA will hold a press conference in New York Tuesday to discuss Sterling's future.