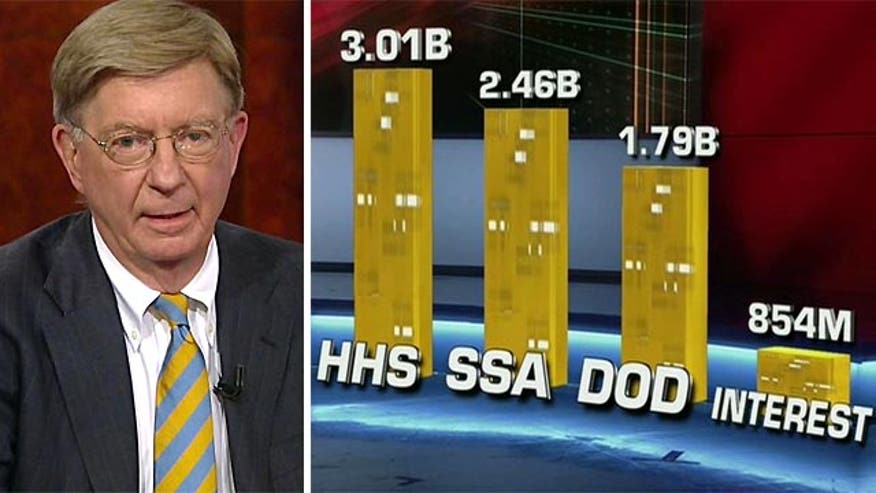 George Will told viewers Tuesday on "Special Report with Bret Baier" that although the federal government may rake in $1.3 trillion in interest rates, the more concerning number should be the predicted deficit of $492 billion for 2014. He noted that in coming years, "the biggest addition to the debt will be the debt itself," due to interest on the debt.
On Monday, the Congressional Budget Office projected that, for the fiscal year ending September 30, the deficit would fall from a $514 billion February estimate to the revised $492 billion -- nearly a third lower than last year's $680 billion deficit. But the same report indicated it would begin rising to about $1 trillion in fiscal years 2022 to 2024.
Will, a syndicated columnist and Fox News contributor, noted that tax day is not a day for Americans "to feel sorry for themselves. They should feel ashamed for themselves for the decadence of our democracy."
Will went on to explain that the nation's debt indicated that Americans' priorities could use a shift.
"We used to borrow money for the future, we fought wars for the future," he said. "We built highways, dams, airports, for the future. Now we're borrowing from the future. … The American people are paying a lot of taxes, but they're not paying nearly enough taxes to fund their appetite for goods and services."