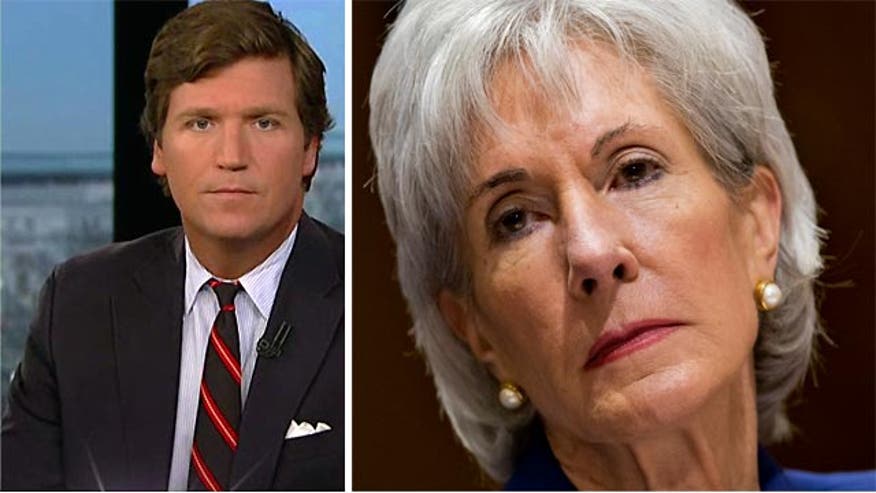 Tucker Carlson told viewers Thursday on "Special Report with Bret Baier" that while "it is too strong to call Kathleen Sebelius a victim of ObamaCare," the Health and Human Services secretary is "certainly a casualty of it."
Late Thursday a White House official confirmed that Sebelius is resigning from her position in the Obama administration.
The announcement comes a week after the end of the first enrollment period for ObamaCare. More than 7 million people enrolled in the new insurance marketplaces following the initial phases of the rollout that were plagued by issues with Healthcare.gov.
Carlson said Sebelius' connection to the implementation of the president's signature legislation is something she'll always been known for, saying "She had to implement it and that is her legacy and that will absolutely define her for all time."
"Will she ever disentangle the name Kathleen Sebelius from the debacle that is ObamaCare in its first year? Probably not," he added.
Obama is planning to nominate Sylvia Mathews Burwell, the director of the White House Office of Management and Budget, to replace Sebelius.