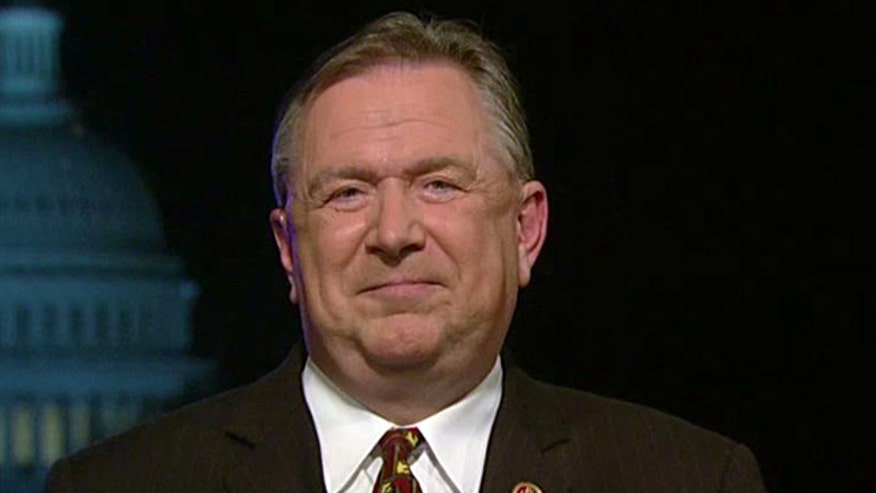 Rep. Steve Stockman said on "The Kelly File" Thursday that the restrictions that bar servicemembers from carrying firearms on base are a "20-year experiment that's failed."
Stockman, R-Texas, noted that the gun restrictions have only existed for a few decades, and the results have been troubling.
"Since it's been in place you see a rapid increase in this kind of violence on bases," he said.
Stockman said he thought the military's decision to increase these restrictions after the first 2009 Fort Hood massacre was a "bizarre response."
"These are young men and women we say we want them to protect us," he said. "And it only makes sense if we are trusting them to protect us we should trust them to protect theirselves."
Stockman introduced a bill to allow servicemembers and civilians to carry personal firearms on these installations after the Navy Yard shooting last year. He renewed the push for that bill on Thursday.
Military installations largely do not allow soldiers to be armed or carry personal firearms while on post, except for law enforcement and security personnel.