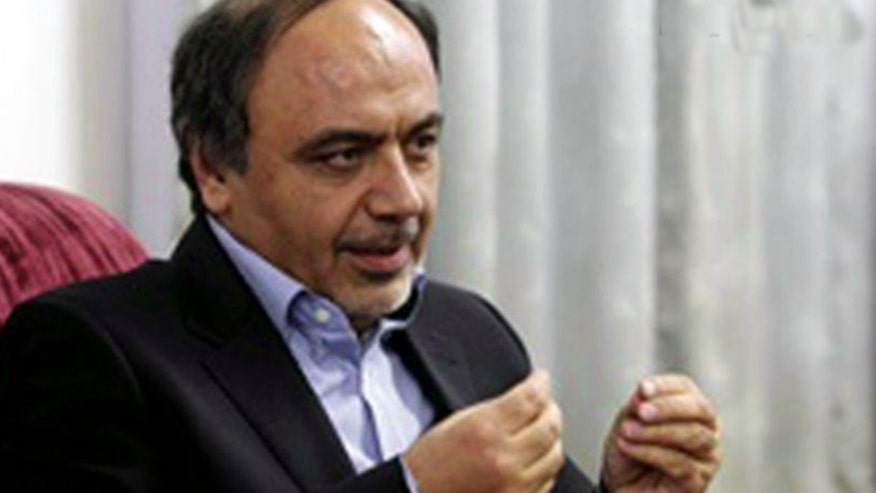 The State Department is raising "serious concerns" over Iran's new nominee for ambassador to the U.N., who was involved with the group that took over the U.S. embassy in Tehran for 444 days and held American diplomats hostage in 1979.
Critics were outraged after it was revealed Iran wants to send Hamid Aboutalebi to New York as its envoy, and some lawmakers want him barred from entering the U.S. Aboutalebi may now be a 56-year-old veteran diplomat, but also was apparently a member of the hard-line Muslim student group that took over the embassy.
State Department spokeswoman Marie Harf said Wednesday that the U.S. believes Aboutalebi's nomination is cause for concern.
"We think this nomination would be extremely troubling," she said. "We're taking a close look at the case now and we've raised our serious concerns about this possible nomination with the government [of] Iran."
Harf did not say whether the U.S. would refuse to grant a visa to the envoy, as some have urged. Sen. Lindsey Graham, R-S.C., on Wednesday joined calls to refuse a visa, calling the appointment a "slap in the face" to American hostages. Republican Sen. Ted Cruz and Democratic Sen. Chuck Schumer have also raised concerns.
Aboutalebi has told the Iranian news media that while he was not a part of the initial violent takeover of the embassy, he served as an interpreter during a news conference for some of the freed hostages.
The U.N. headquarters are in New York, and because the U.S. is the host nation for the U.N., Harf says that the U.S. generally is obligated to admit the chosen representatives of U.N. member states.
She cited limited exceptions to that policy — but didn't say whether Aboutalebi's case might be among them.
In a letter Wednesday to Secretary of State John Kerry, Schumer said Aboutalebi's association with the student group should make him ineligible for a visa or diplomatic immunity in the U.S.
"This man has no place in the diplomatic process," Schumer said in a separate statement. "Iran's attempt to appoint Mr. Aboutalebi is a slap in the face to the Americans that were abducted, and their families. It reveals a disdain for the diplomatic process and we should push back in kind."
Earlier this week, Cruz questioned the wisdom of negotiating with the Iranian government in light of what he called its "deliberately insulting and contemptuous" choice for U.N. ambassador. The nuclear negotiations are set to resume next week in Vienna.
The Associated Press contributed to this report