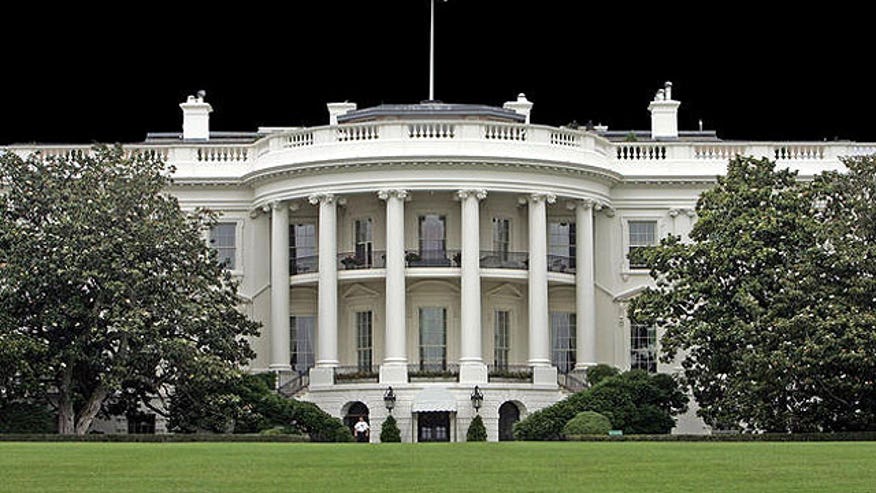 **Want FOX News First in your inbox every day? Sign up here.**
Buzz Cut:
• ObamaCare is here to stay, and that's no help to Democrats
• Supremes void overall campaign contribution limits
• Ex-CIA chief takes hot seat on Benghazi
• Osborn get vets group backing
• Chinese takeout
OBAMACARE IS HERE TO STAY, AND THAT'S NO HELP TO DEMOCRATS
David Axelrod said that those who dispute the official White House numbers on ObamaCare enrollments are part of the "black helicopter crowd." And that dismissive, triumphal attitude was certainly on display as President Obama touted on Tuesday his claim that 7.1 million Americans had signed up for his health law. The underlying message is that the millions of enrollees will act as human shields against Republican efforts to repeal the law. Axelrod may break out the tinfoil hats, but it seems reasonable to ask just how many people rare really benefitting.
[Breitbart: "President Barack Obama's home state of Hawaii's Obamacare exchange spent $35,749 per enrollee…]
7.1 million… er, 2.5 million… er, 1.2 million… er… - Forbes' Avik Roy rounds up the available data estimating how many of the enrollees were uninsured before and concludes that only about a third are among the group whose new premium payments are intended to offset the cost of massive insurance regulations under the law. The basic idea of ObamaCare is to require pricier coverage but spread the cost out over a larger market expanded by the enticement of new federal subsidies and the threat of fines for those who don't enroll. But if fewer than 2.5 million of the president's mystery 7.1 million are really new to insurance that means dire consequences for everybody else. Yes, bailouts will help soften the blow for insurers, but a the rates being worked up even now by actuaries could still be disruptively high. And if studies that suggest that less than half of those 2.5 million ObamaCare newbies have actually paid, things get even worse.
Just a simple Hawaiian boy, his scrappy health secretary and a dog named Bo -"We didn't make a hard sell: We didn't have billions of dollars of commercials like some critics did." – President Obama congratulating his team on the survival of his health law.

Albatross is a dish best served cold - The president may be right that the law won't be repealed. That was already true, at least until 2017. And no one with two political brain cells to rub together believes that simply returning to the pre-ObamaCare status quo is a desirable or practical alternative. That is a meager claim for a president to make after four years of wrenching national combat over the balky law. Irrevocability is not the gold standard in domestic welfare legislation. Starting now, the real discussion begins: What will replace ObamaCare. That is a better place for Democrats to be than simply defending the law, but it's still not exactly a recipe for midterm success. And what will happen when those rate spikes start rolling out and companies start dumping workers from plans? Not good.
Insurers fear backlash over new Obamacare rate increases - Reuters:"As the first Obamacare enrollment period comes to a close, U.S. insurers are already anticipating the need to raise prices for 2015 and fear that it will put them at the center of the political blame game over President Barack Obama's healthcare law. … To keep their health plans from losing money in the coming years, many expect monthly premium rates to rise by double-digit percentages in some parts of the country."
[WaPo: "Large companies, including Fortune 500 firms, expect to face costs between $4,800 and $5,900 per worker over the next decade from provisions in President Barack Obama's signature health care law, according to [the conservative American Health Policy Institute.]"]
Bubba talks ObamaCare fixes, Dem chair can't think of any - In a rare statement on the political news of the day, former President Bill Clinton weighed in on President Obama's announcement of having enrolled over 7 million Americans in his new entitlement program. Clinton, who is husband to the 2016 Democratic frontrunner, highlighted good news for the law and then very briefly praised President Obama before turning to a call to repair the law. "It's time for the law's political opponents to stop trying to repeal it and start working together, across party lines and political differences, to fix its remaining problems and allow all eligible working families to get coverage under Medicaid. We need the best minds in both parties working on this." But what needs fixing? In a promotional appearance for ObamaCare on MSNBC, Democratic National Committee Chairwoman Rep. Debbie Wasserman Schultz, D-Fla., was touting her willingness to "sit down with Republicans" and "hammer out problems that arise" in ObamaCare. She was stumped, though, when anchor Chuck Todd asked for an example of a needed change. She said there was "nothing glaring" that needed attention now.
"The less we're talking about Obamacare, the better off we are. Since good things are now happening, we may be talking about it less and that's a good thing." – a Democratic pollster talking to Politico.
Baier Tracks: Know when to walk away, know when to run…
"While the celebratory mood in the Rose Garden was a welcome relief for Democrats who have been hammered politically over the president's health law, the reality on the ground especially in red states is still very difficult. Take, for example, North Carolina where Democratic Sen. Kay Hagan is desperately trying to hold onto her seat. The Washington Post has a write up of the race today. One thing is clear: The issues with ObamaCare do not sit well there. The 'you can keep your plan' promise, the promise of lower premiums and the promise of keeping your doctor are not happening in reality. Bottom line: Most political experts believe Democrats, like Hagen, will likely continue to distance themselves from the law and the president, not fully embrace both as the Rose Garden ceremony suggested." – Bret Baier
[Watch Fox: Hobby Lobby President Steve Green discusses his Supreme Court case against ObamaCare's and President Obama's recent meeting with the Pope in the 2 p.m. ET hour]
Coburn likes role as ObamaCare weed whacker - "I do get down into the weeds. That's how you discover the waste, fraud, abuse and stupidity in the federal government. So I plead guilty to getting in the weeds. But the weeds are important in the fact that we've done all this – we've raised taxes over a trillion dollars, we're going to lose over 1.5 million jobs, we've disrupted 6 million people with insurance that they were happy with to truly insure another 885,000." –Sen. Tom Coburn, R-Okla., on "Fox and Friends" responding to criticism from Senate Majority Leader Harry Reid that his new report was "in the weeds."
SUPREMES VOID OVERALL CAMPAIGN CONTRIBUTION LIMITS
AP: "The Supreme Court struck down limits Wednesday in federal law on the overall campaign contributions the biggest individual donors may make to candidates, political parties and political action committees. The justices said in a 5-4 vote that Americans have a right to give the legal maximum to candidates for Congress and president, as well as to parties and PACs, without worrying that they will violate the law when they bump up against a limit on all contributions, set at $123,200 for 2013 and 2014. That includes a separate $48,600 cap on contributions to candidates… The overall limits 'intrude without justification on a citizen's ability to exercise `the most fundamental First Amendment activities,' [Chief Justice John Roberts] said." Majority opinion here.
EX-CIA CHIEF TAKES HOT SEAT ON BENGHAZI
Former acting Central Intelligence Agency Director Mike Morell will give his long-awaited testimony on the 2012 attack by Islamist militants in Benghazi, Libya. Morell will face the House Intelligence Committee to address his role in crafting the Obama administration's talking points which wrongly described the deadly raid as a spontaneous protest of an anti-Islamic Internet video. The former CIA chief is expected to face questions over why he apparently dismissed an assessment from the agency's station chief in Libya that the attack did not stem from a protest. More. –Watch Fox: Chief Intelligence Correspondent Catherine Herridge has the latest on the hearing.
[New Today at Fox News Opinion: Michael Ingmire, the uncle of U.S. information management officer Sean Smith, who was killed in the Benghazi attacks, offers five questions he would like Morell to answer.]
Hillary scraps San Diego appearance - Democratic 2016 frontrunner Hillary Clinton has scrapped plans to appear at a major health industry conference next week in San Diego. Clinton was originally set to give a speech to the Western Health Care Leadership Academy next week, but the group has announced that she will now address the gathering via video uplink instead. Taking credit is a group hounding the former secretary of State for her role in failing to prevent the 2012 raid by Islamist militants on a U.S. diplomatic outpost in Benghazi, Libya. The group, The Difference Matters includes Pat Smith, whose son, Sean Smith, was killed in the attack. An official told Fox News that Clinton's switch is due to a "scheduling conflict" on Clinton's part.
[Poll results released this morning by Quinnipiac University find respondents divided, 42 percent to 42 percent, on whether President Obama or Russian President Vladimir Putin is a stronger leader.]
PAUL TO GOP: DON'T BE THE PARTY OF DEPORTATION
Fox News Latino reports that Sen. Rand Paul, R-Ky., told a symposium on conservative outreach to Latino voters that Republicans must make clear that theirs is not "just the party of deportation." Paul said Hispanic voters are "not going to care whether we go to the same church or have the same values or believe in the same kind of future of the country until we get beyond that. … We've got to get beyond deportation to get to the rest of the issues.''
WITH YOUR SECOND CUP OF COFFEE...
Real Clear Science's Andrew Berezow explains the real reason that zebras have black and white stripes – it's not for confusing hungry lions: "…as is so often the case, the conventional wisdom appears to be wrong. New research in Nature Communications concludes that zebras' stripes are actually for preventing bites from nasty insects, such as tabanids (horse flies). For some reason, these flies avoid landing on black and white striped surfaces."
Got a TIP from the RIGHT or LEFT? Email FoxNewsFirst@FOXNEWS.COM
POLL CHECK
Real Clear Politics Averages
Obama Job Approval: Approve – 43 percent//Disapprove – 52.8 percent
Direction of Country: Right Direction – 29.8 percent//Wrong Track – 61.6 percent
Generic Congressional Ballot: Democrats – 41.4 percent// Republicans 40.1 percent
FIRST IN FOX NEWS FIRST: OSBORN GET VETS GROUP BACKING
Former Nebraska state Treasurer and Republican Senate frontrunner Shane Osborn has won the backing of Combat Veterans for Congress. The group, which supports Republican veterans across the country, will make its announcement today. In a preview of the endorsement the group says, "[Osborn] is a fiscally conservative candidate who will work to rein in the out of control spending by the irresponsible members of Congress and the Obama administration." The group backs Republicans across a broad ideological spectrum, from ultra-conservative Rep. Paul Broun, R-Ga., to moderate Sens. Mark Kirk, R-Ill., and John McCain, R-Ariz. The endorsement comes as Osborn is looking to recover from an embarrassing episode surrounding his prominent use of his Naval service in his campaign to outlast Republican Senate hopeful Midland University President Ben Sasse in the GOP primary race. The vote is May 13. Watchdog.org passes along Osborn's military-themed fundraising pitch that says paid ads defending Osborn's service record are coming this week.
[The latest Washington Post/Kaiser Family Foundation poll finds 32 percent of those who have served in Iraq or Afghanistan approve of the job President Obama is doing, with another 48 percent saying he is not a good commander in chief. Comparatively, 68 percent said President George W. Bush was a good commander in chief.]
POWER PLAY: BRALEY BLUNDER PLANTS SEED FOR UPSET
The latest edition of "Power Play with Chris Stirewalt" focuses on the Iowa senate race, where Dems are hoping a recent gaff by Rep. Bruce Braley, D-Iowa, will not prove too costly come November. In just 90 seconds, Chris breaks down the latest in the Hawkeye Senate race and how Republicans are capitalizing off Braley's blunders. Watch here.
COCHRAN TOUTS 100 VOTES AGAINST OBAMACARE
Sen. Thad Cochran, R-Miss., is appealing to hallmark conservative issues in his latest ad. From the ad: "Only one candidate has been endorsed by the National Rifle Association…voted against ObamaCare 100 times…has a 100 percent pro-life voting record." Cochran is facing a tough primary challenge from State Sen. Chris McDaniel's who has received the banking of several national conservative groups.
CROSSROADS SAYS TILLIS HAS 'GUTS'
The conservative group American Crossroads says North Carolina Republican Senate frontrunner Thom Tillis, has "the conservative guts to replace ObamaCare with honest health care reforms" in its latest ad. The group is looking to boost Tillis, the state's House speaker, ahead of the state's May 6 primary.
PICK SIX
The status quo will change dramatically in Washington if Republicans are able to gain an additional six Senate seats. Which six Democrat-held seats are the most likely GOP pickups? The current consensus among Fox News First readers is: Arkansas, Montana, Louisiana, South Dakota, North Carolina and West Virginia.
Share your top six picks. Email them – just your top six, please – to FOXNEWSFIRST@FOXNEWS.COM or tweet @cstirewalt.
BYRONIC DISPATCH FROM LANDRIEU-LAND
Washington Examiner's Byron York cautions (between bites of blackened alligator) against irrational Republican exuberance for Rep. Bill Cassidy's bid to unseat incumbent Democratic Sen. Mary Landrieu: "Money aside, the coming campaign — and perhaps national politics — will be shaped in part by Louisiana's strange and unique voting system. Election day is of course Nov. 4, just like everywhere else. But in Louisiana, Nov. 4 is a general primary. All the candidates will be on the ballot; for Senate, that will be Landrieu and Cassidy, plus another Republican in the race, retired Air Force Col. Rob Maness, and perhaps one or two other GOP candidates. If one of them gets above 50 percent of the vote, we have a winner. But if nobody gets above 50 percent — and that is the outcome everyone expects — there will be a runoff between the top two in December. Only then will the next senator from Louisiana be chosen."
[New Today at Fox News Opinion: Gov. Bobby Jindal, R-La., lays out his ObamaCare alternative proposal.]
Who's your bracket buster - Until the end of the NCAA men's basketball tournament, Fox News First wants you to pick your midterm bracket busters. Choose a candidate who looks like an easy out on paper but who you just know isn't a sure lock. Tweet your long shot selections to @cstirewalt and we'll share the best ones here.
REPUBLICANS TO REPORT BIG CASH HAUL
The Republican National Committee will announce today it has raked in $100 million in the first quarter of 2014. The news comes as President Obama heads to Chicago to participate in fundraisers for the Democratic National Committee.
[The RNC's 2016 convention site selection committee meets today to narrow its list of potential sites for the party's 2016 convention. Facing the elimination round are Cleveland, Cincinnati, Columbus, Denver, Dallas, Kansas City, Las Vegas and Phoenix. A final decision will come this summer.]
Florida Republicans boast $17 million war chest - The Republican Party of Florida announced it has a $17 million war chest. This includes $10.3 million raised by the GOP, $2.7 raised by Gov. Rick Scott's, R-Fla., campaign, and another $4.1 million raised by Let's get to Work, Scott's political committee that promotes conservative candidates.
DeMaio raises big online dough - A source close to the campaign of San Diego Republican congressional Candidate Carl DeMaio is expected to announce a $410,000 cash haul for this quarter, with half of it coming from online donations. If elected, DeMaio would be the first openly gay Republican elected to Congress.
REID SNORTS: RYAN BUDGET IS 'KOCHTOPIA'
Washington Examiner: "Senate Majority Leader Harry Reid, D-Nev., …attacked House budget Committee Chairman Paul Ryan, R-Wisc., for his newly released budget. 'It's a blueprint for a modern Koch — how would we say this? Koch-topia,' Reid said. "Yes, that's it. K-O-C-H-T-O-P-I-A. Call it whatever you want…We might as well call it the Koch budget because that's what they're doing, protecting the Koch brothers," he added."
[WaPo's Erik Wemple nails the LAT and other outlets for passing on as a scientific survey the results of a online poll of Facebook users that offered gift cards to participants conducted by a Democratic firm on behalf of a pressure group looking to raise the minimum wage for fast food workers to $15 per hour.]
Northwestern players blitz lawmakers in union bid - AP: "Members of a group seeking to unionize college athletes are looking for allies on Capitol Hill as they brace for an appeal of a ruling that said full scholarship athletes at Northwestern University are employees who have the right to form a union."
COURT SAYS DEM PATRON SOROS ON THE HOOK FOR DOMESTIC ASSAULT CLAIM
New York Daily News: "George Soros' South American ex-squeeze can sue him for alleged assault and battery stemming from a bedroom brawl in 2010, [a New York appeals court] ruled Tuesday, upholding part of a lower court's decision. But the panel tossed Adriana Ferreyr's attempt to go after the billionaire hedge fund manager for infliction of emotional distress, a part of her suit that had previously been upheld by Manhattan Supreme Court Justice Debra James. In effect, the Appellate judges narrowed the focus of the case the Brazilian TV soap actress brought against Soros in 2010, when she sued him for breaking his promise to buy her a $1.9 million condo on E. 85th St. in Manhattan."
ETHICS WOES SINK D.C. MAYOR
Roll Call: "With 'Uncle Earl' allegations looming large, D.C. Councilmember Muriel Bowser defeated incumbent Mayor Vincent Gray and six challengers to win the Democratic nomination for the District's top political post. Suggestions that Gray could be indicted in office on corruption charges stemming from his 2010 campaign surged support behind Bowser's bid, and Gray conceded the race shortly after midnight on Wednesday morning… With 89 percent of precincts reporting, Bowser was ahead 44-34 percent…Jeffrey E. Thompson — a man who, according to federal prosecutors, requested he be called 'Uncle Earl' — pled guilty to conspiracy charges related to Gray's campaign [as well as 2016 Democratic front runner Hillary Clinton's 2007 presidential bid]. During the March 10 hearing, prosecutors painted a detailed picture of how Thompson pumped more than $660,000 in illegal donations into the Gray campaign. They alleged Gray was in on the scheme and at one point handed Thompson a one-page budget requesting $425,000 to fund get-out-the-vote efforts."
[WaPo: "…[T]his year the Democratic nomination may not be tantamount to coronation. If D.C. Council member David A. Catania (I-At Large) follows through on his announced plans to run for mayor in November, Ms. Bowser will have a formidable opponent. A former Republican who has served on the council since 1997, Mr. Catania has forged a reputation as a strong-willed lawmaker with a knack for connecting to a range of voters."]
CHINESE TAKEOUT
UPI: "The air pollution is so bad in one Chinese city that a travel company ran a promotion over the weekend shipping bags of mountain air into the city to give residents a chance to breathe fresh-tasting oxygen. Twenty bags containing air from Laojun Mountain were shipped 120 miles to Zhengzhou, the capital of central China's Henan province. Residents were limited to a few minutes of inhaling after waiting in line to breathe in the air. 'I felt my baby move right when I breathed in,' an eight-months pregnant woman surnamed Sun told the China News Service. 'I would love to walk in the mountain's forests after my child is born."'
AND NOW, A WORD FROM CHARLES…
"This is a phony number. And it's wonderfully precise. These guys go six months without any idea what the numbers are, and all of a sudden, it's to a decimal point – seven-point-one not point-two." – Charles Krauthammeron "Special Report with Bret Baier." Watch here.
Chris Stirewalt is digital politics editor for Fox News. Want FOX News First in your inbox every day? Sign up here.
Chris Stirewalt joined Fox News Channel (FNC) in July of 2010 and serves as politics editor based in Washington, D.C. Additionally, he authors the daily Fox News Halftime Report political news note and co-hosts the hit podcast, Perino & Stirewalt: I'll Tell You What. He also is the host of Power Play, a feature video series on FoxNews.com. Stirewalt makes frequent appearances on network programs, including America's Newsroom, Special Report with Bret Baier and Fox News Sunday with Chris Wallace. He also provides expert political analysis for FNC's coverage of state, congressional and presidential elections.