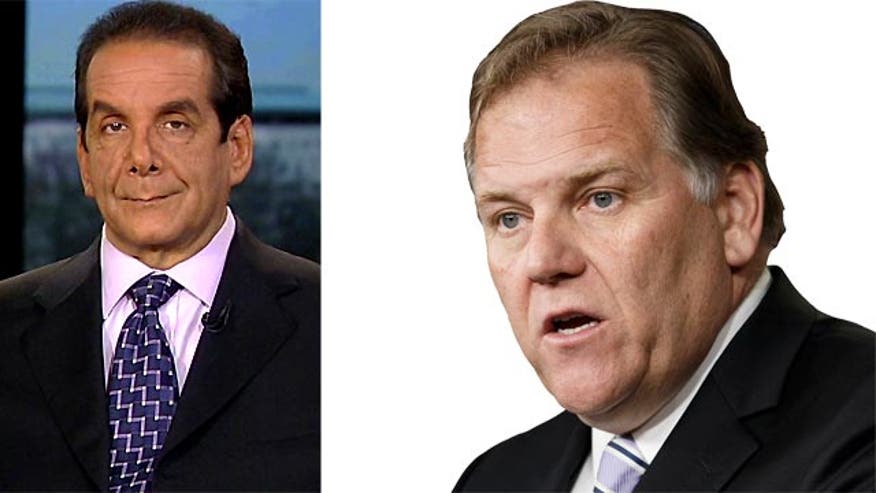 Charles Krauthammer told viewers Friday on "Special Report with Bret Baier" that Republican Congressman Mike Rogers' decision to retire from Congress to pursue a nationally syndicated radio show is "an odd and puzzling move."
Rogers, the chairman of the House Intelligence Committee, announced his decision on Michigan radio, taking many on Capitol Hill by surprise. His decision also comes just days before the committee holds a rare public hearing on Benghazi.
"I'm sure he will be effective but it's an odd and puzzling move and I think it says something about the decline of Congress," Krauthammer, a syndicated columnist and a Fox News contributor, said.
Krauthammer added that Roger's decision reflects on the wider state of Washington politics.
"It tells you how the standing of Congress has fallen," he said.