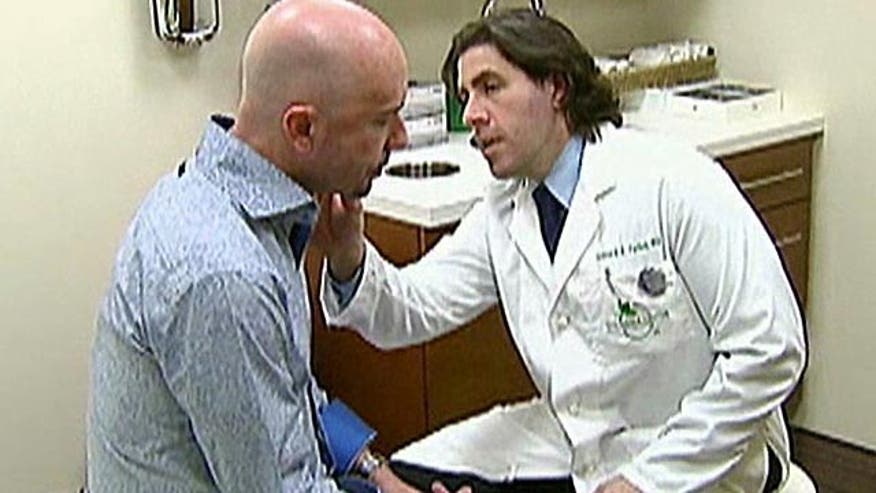 All Republicans want to replace ObamaCare -- but finding that ideal plan might not be so easy.
For now, Majority Whip Kevin McCarthy, R-Calif., and GOP Conference Chairwoman Cathy McMorris Rodgers, R-Wash., are trying to come up with an outline of Republican health care ideas that 30 members can present to their constituents in town-hall type meetings in April.
GOP leadership aides have been looking at the "policy overlap" from a half-dozen House Republican bills already made public.
Among the ideas discussed with rank-and-file Republicans at their retreat in January are:
-- Encouraging small businesses to purchase coverage together
-- Growing high-risk pools
-- Approving medical malpractice reform
-- Allowing people to buy insurance across state lines
-- Repealing the medical device tax
-- Expanding tax-free health savings accounts to help people pay for private health plans
But leadership aides acknowledge finding 218 House Republicans to support a single plan isn't easy, and they recognize any ObamaCare alternative will face intense scrutiny from Democrats.
There is also a recognition that it is important for Republicans to talk about what they support, and what they would do if they held a majority in the Senate and had a member of their party in the White House. There have been GOP voices talking about alternatives, but this effort would be more cohesive.
Republican sources say the town-hall events in April could serve several purposes such as keeping the focus on ObamaCare when Democrats will be trying to change the subject, and reminding people what Republicans want to do beyond just getting rid of the health care law. Several GOP sources cautioned against thinking a Republican alternative would be another massive piece of legislation. Some believe the best way to go would be repealing the Affordable Care Act first, and then taking a step-by-step approach implementing ideas most would support.
As for when a bill could come up for a vote, a House leadership aide downplayed it happening anytime soon, noting the final policy is far from agreed on, and their focus is on getting the policy right, and not on process.
Capitol Attitude is a weekly column written by members of the Fox News Capitol Hill team. Their articles take you inside the halls of Congress, and cover the spectrum of policy issues being introduced, debated and voted on there.
Mike Emanuel currently serves as chief congressional correspondent for FOX News Channel (FNC). He joined FNC in 1997 as a Los Angeles-based correspondent.