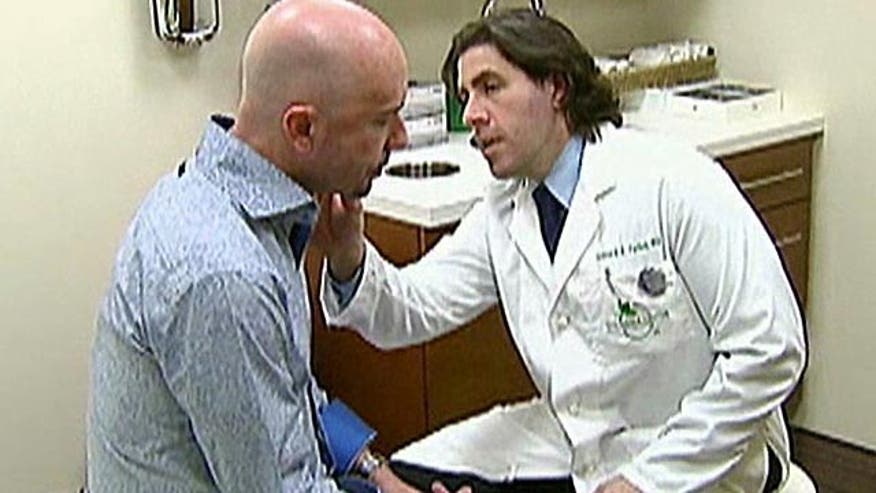 Sen. Roger Wicker, R-Miss., on Wednesday slammed the Obama administration's decision to advertise ObamaCare during the NCAA basketball tournament.
"This is yet another desperate attempt by the administration to persuade young people to enroll in the president's unaffordable, unworkable, and unpopular policy," Wicker said in a statement. "Rather than spending an inordinate amount of time and taxpayer dollars to roll out celebrity endorsements and slick advertisements, the president should work with Republicans to find real market-driven solutions to America's health care crisis."
The tournament, which kicks off Tuesday and ends in early April, is perfectly timed for the administration's enrollment push ahead of the March 31 deadline, The Hill reported. It also aligns with Obama's interests – he's a big time basketball fan.
On Tuesday, Health and Human Services Secretary Kathleen Sebelius blogged about a new study that examines the "economic costs of common sports injuries like sprains and fractures."
"For those without health insurance, these injuries — which can happen to anyone, regardless of overall health status — can be very expensive," Sebelius wrote. "A sprained ankle, for example, can cost you $2,290, and charges for a broken arm, for example, average nearly $7,700. This can be a huge financial blow to young people and families alike."
On Monday, the White House released its "16 Sweetest Reasons to Get Covered" bracket listing the top reasons to get health insurance. The brackets were introduced in video clips filmed by University of North Carolina coach Roy Williams, and the head coach of the University of Connecticut's women's team, Geno Auriemma.