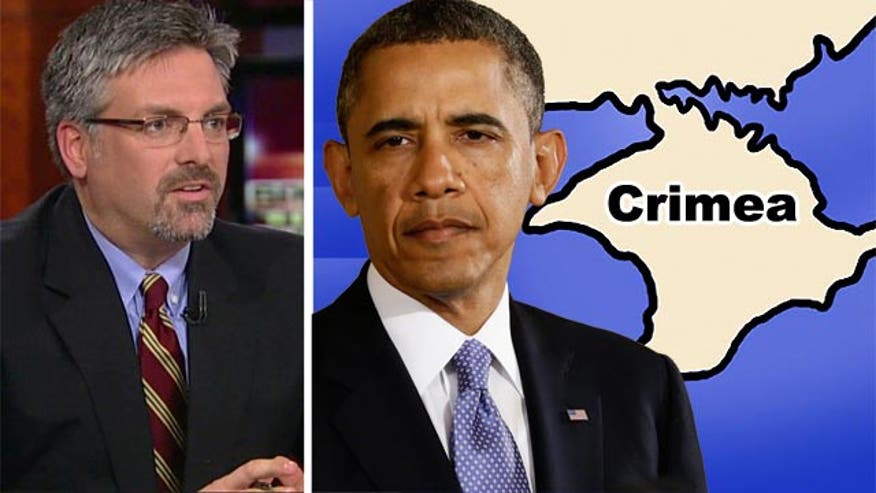 The president's handling of the crisis in Ukraine is "unserious on so many different levels,"Stephen Hayes told viewers Wednesday on "Special Report with Bret Baier."
"It's a crisis like we haven't seen in decades.What is President Obama doing? He is filling out his NCAA bracket," said Hayes, a senior writer for the Weekly Standard and Fox News contributor.
His comments came as tensions in the Ukraine continued to escalate, with Russian-speaking troops leading a takeover of two naval bases and claims by Ukraine that its naval commander was taken into custody.
Hayes suggested that Russian President Vladimir Putin knows how the United States will respond to further action.
"The President of the United States should not be declaring that we won't use military force in Ukraine. I suspect that is something Vladimir Putin already knows. But he shouldn't declare that," Hayes said.
"This is a huge problem, a huge crisis. The White House better get its act together and start treating it like a crisis."