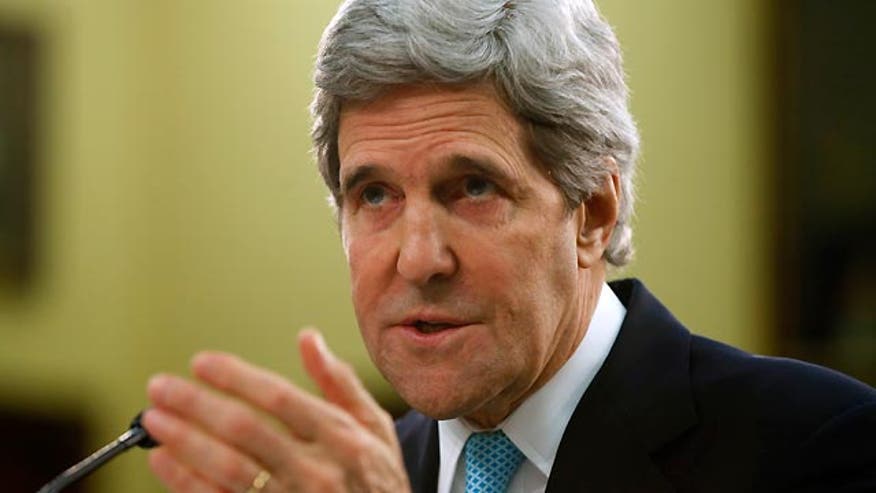 A bipartisan coalition of senators wants to push President Obama to develop a more "robust" strategy for the United States to assist Syrian civilians amid the nation's civil war.
In a press release, Sens. Tim Kaine, D-Va., and Marco Rubio, R-Fla., said the proposed measure, Senate resolution 384, condemns the use of violence against civilians in Syria, urges all parties to allow immediate access to humanitarian aid and calls on the international community to continue assisting victims of the crisis.
"It is clear by now that the measures taken to try and end Bashar al-Assad's brutality against the Syrian people have failed," Rubio said. "As long as the Assad regime continues to ignore deadlines and break promises without fear of consequence, millions of Syrian civilians, including children, will continue to suffer and even be indiscriminately killed. The administration should act quickly to propose a new strategy that includes concrete actions to increase pressure on Assad instead of giving him more room to maneuver and commit these atrocities."
The senators say more than 3 million Syrians have fled the country during the war, and more than 5.5 million children are in "desperate" need of assistance. The release adds that the United States has given more than $1.7 billion in assistance so far.
Other cosponsors include Sens. Dick Durbin, D-Ill., Patrick Leahy, D-Vt., Robert Menendez, D-N.J., Ben Cardin, D-Md., Chris Murphy D-Conn., Jeanne Shaheen D-N.H., Amy Klobuchar D-Minn., Kirsten Gillibrand D-N.Y., Mark Kirk R-Ill., Barbara Boxer D-Calif., Sheldon Whitehouse D-R.I., Bob Casey D-Penn., Richard Blumenthal D-Conn., Mark Warner D-Va., Angus King I-Maine, Edward Markey D-Mass. and Ted Cruz, R-Texas.
If adopted, the bill would call on Obama to submit the humanitarian strategy to relevant Senate committees within 90 days.