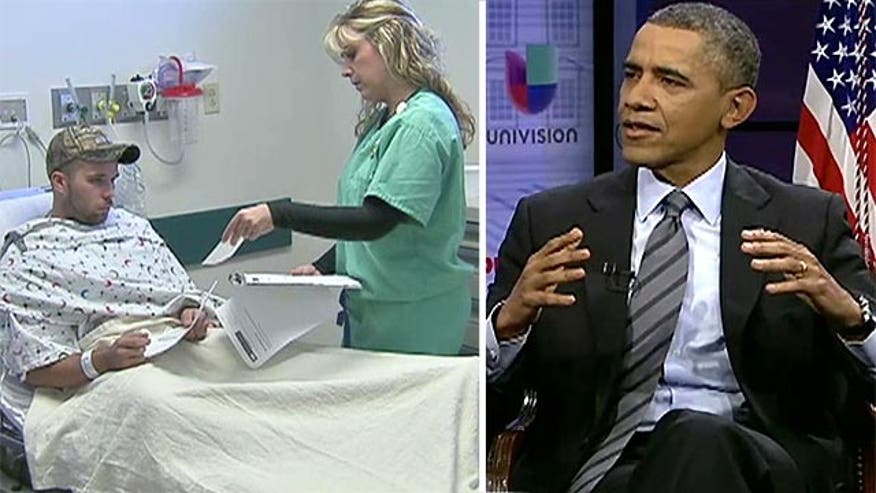 The official in charge of the federal ObamaCare exchanges, who oversaw the insurance marketplaces through their troubled rollout, has announced he is resigning at the end of open enrollment.
Marilyn Tavenner, the administrator of the Centers for Medicare and Medicaid Services (CMS), announced to staff in an email Wednesday that Gary R. Cohen would be leaving his position at the end of the month.
Tavenner said Cohen's departure was not unexpected, adding he and his family are returning to California after they made a "personal sacrifice" to move so Cohen could take on the position.
"I appreciate Gary's leadership during one of the most transformative times in the history of healthcare in our country," she said. "We are fortunate to have had someone with his tireless dedication to consumers leading CCIIO during these past eighteen months."
The New York Times reports that Cohen was in charge of developing the regulations that govern the workings of private health insurance under ObamaCare. He was one of the officials who promised Congress before the disastrous launch of Healthcare.gov that the site would work smoothly.
Sen. John Barrasso, R-Wyo., said Cohen was "leaving the ObamaCare exchange in complete disarray," the New York Times reports.
Tavenner said the CMS will conduct a nationwide search for Cohen's replacement, but he will be replaced in the interim by Dr. Mandy Cohen, who currently in charge of consumer assistance at the insurance oversight office of the Department of Health and Human Services.