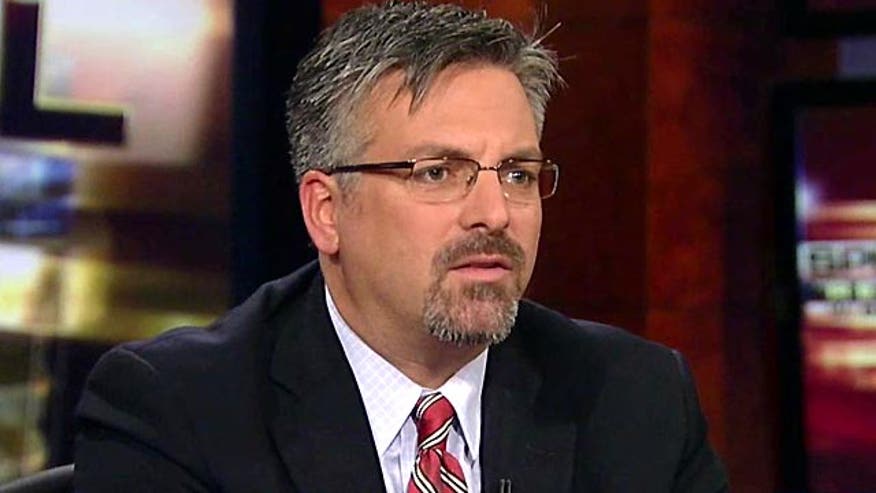 President Obama's efforts to tout higher enrollment in federal health care exchanges during his his end-of-the-year press conference was simply an attempt at deflection and he "seems almost to be trying to will himself through this problem," Stephen Hayes said Friday.
Hayes, a columnist for The Weekly Standard and Fox News Contributor, said on "Special Report with Bret Baier" that, "I think they'll be lucky to have two million total enrolled by the March 31 deadline.
"I think we're clearly not there now… he seems almost to be trying to will himself through this problem, through ObamaCare right now."
During an hour-long news conference Friday afternoon, the president faced a barrage of questions on an admittedly rocky fifth year of his presidency, marred by problems with the ObamaCare roll out, criticism over the reach of the National Security Agency and declining poll numbers.
When asked about his biggest mistake of the year, Obama said, "when it came to the health care roll out, even though I was meeting every other week or every three weeks with folks and emphasizing how important it was that consumers had a good experience… the fact is it didn't happen in the first month, the first six weeks, in a way that was at all acceptable. And since I'm in charge, obviously, we screwed it up."
But Obama also tried to downplay the problems, noting that more than half a million people had signed up in the first three weeks of December, adding, " you've still got two million people who signed up -- or more"
That estimate followed end-of-November numbers from the Department of Health and Human Services showing 365,000 had signed up at that time.
Hayes said that, in addition to questions about enrollment numbers, the administration is being less than honest about the status of the HealthCare.gov website.
"He's still talking about problems with the website, and suggesting that the administration is beyond problems with the website," Hayes said. "The website was down for a couple of hours today, immediately before this press conference.
" I mean, it was down for two hours today, HHS said this was 'scheduled maintenance' that's how they tried to describe this. HHS and the administration would have us believe that they had scheduled maintenance in the middle of a weekday, before a presidential conference, three days before the deadline when they're short on numbers. Honestly, like, you can't even dress it up anymore. That is simply not true, that's not what happened there."