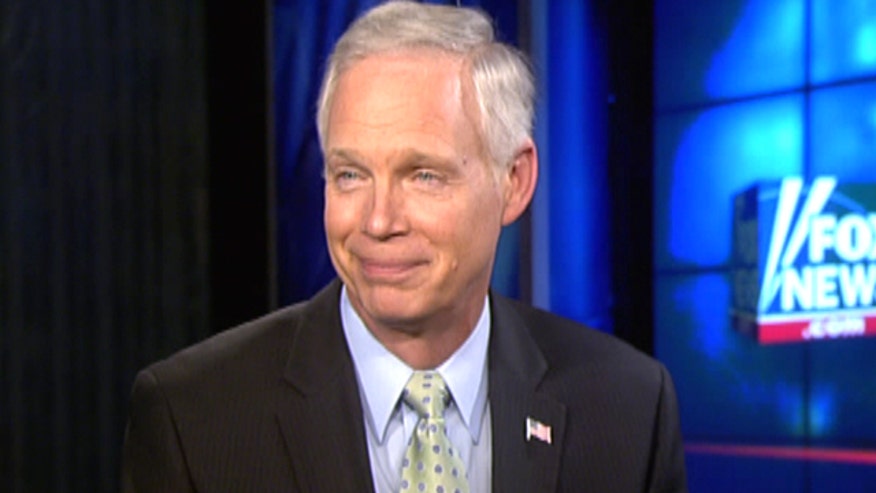 Wisconsin Sen. Ron Johnson, who got elected in 2010 as part of the Tea Party wave, said things are looking up for the GOP in 2014 given the widespread problems with the ObamaCare rollout.
"[The strategy has] been handed to us on a silver platter," he told FoxNews.com, when asked about 2014. "It's called showing the American people exactly how harmful the health care law is, and then we need to be showing them what we're for."
Speaking with Fox News contributor Mallory Factor, Johnson argued that while the odds of repealing the health care law any time soon are low, Republicans should run on their plans to change it.
"What we're for is getting rid of the mandated coverages which are increasing the cost of health care, number one," he said, also pushing for changes to allow people to buy insurance across state lines.
The Obama administration has allowed for delays in some of the requirements in the law, but so far has resisted a delay in the individual mandate requiring most people to obtain coverage in 2014. Delaying, or "getting rid" of, the mandate would risk disrupting the insurance market -- if young, healthy people were not required to sign up, insurance companies could jack up premiums to offset that loss.
Johnson, discussing the status of GOP unity, also claimed the party has "healed" some of its divisions which were bared during the fight over the partial government shutdown -- during which some Republicans questioned the push by the party's right flank to demand major changes to the health care law as a condition of a budget bill.
As Congress faces a Jan. 15 deadline to pass a new budget bill, Johnson said he doesn't think the fight will result in a partial shutdown this time.