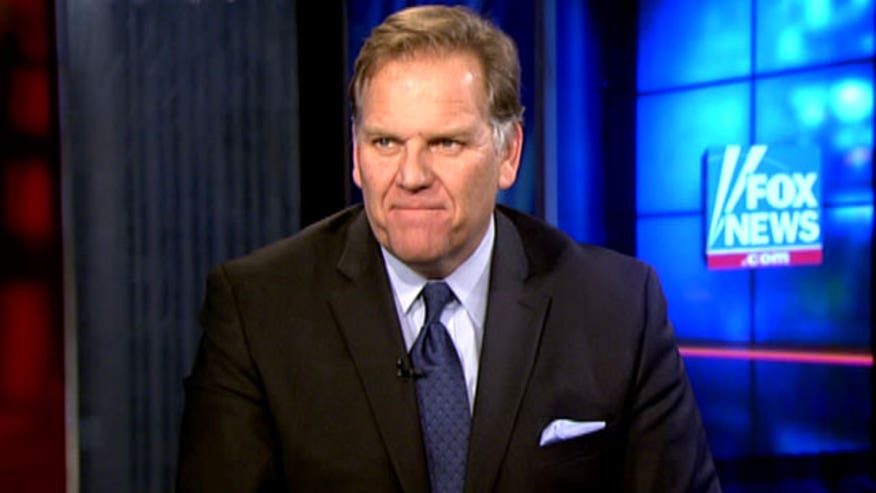 Security gaps in HealthCare.gov are an "invitation" to foreign hackers trying any way they can to access sensitive information, the chairman of the House Intelligence Committee told FoxNews.com.
"This is incompetence at an epic proportion, and they need to shut it down, fully test it for security vulnerabilities, get it right -- then reopen it," Rep. Mike Rogers, R-Mich., said Monday, in an interview with Fox News contributor Mallory Factor.
Rogers has escalated his warnings about the ObamaCare website's security, as Obama administration officials claim the site's myriad "glitches" are being fixed.
But Rogers said the site "doesn't even meet minimum security standards."
Factoring in that the law requires many congressional staffers and other government officials to sign up through the exchanges -- albeit through the exchange run by the District of Columbia -- he said: "If you're a foreign intelligence service, that would be an invitation you couldn't pass up."
Rogers pointed to the concerns with HealthCare.gov as he pushed, more broadly, for Congress to approve sweeping new cybersecurity legislation.
That legislation passed the House back in April, but since has been sitting in the Senate.
Rogers, in the interview, blamed Senate Democratic leaders as well as the Obama administration for the hold-up.
"This is the biggest national security threat that we face that we are not prepared to handle," Rogers said.
He said the administration has been "difficult to work with" on cybersecurity, suggesting the pressure over coverage of the National Security Agency has gotten to them.
"I think they're afraid of the notion that this is big brother trying to do something it shouldn't," he said.
The bill being pushed by Rogers would let the government share cyberthreat information with the private sector, and let companies share some technical data with the government. Privacy advocates have voiced concern about the bill potentially exposing even more personal information to the government.
But Rogers said the main purpose is to let the government share information about "malicious code" with the private sector. He described this as a major security gap, as nation-states as well as cyber-gangs target U.S. systems for infiltration.
He said the government and major companies have done a decent job protecting their cyber infrastructure but smaller suppliers for major banks, for instance, as well as individual users, are the "greatest and weakest link" which cybercriminals hope to exploit.
He claimed the legislation in the Senate could help "stop these organized criminal gangs, nation-states from ruining our economy."