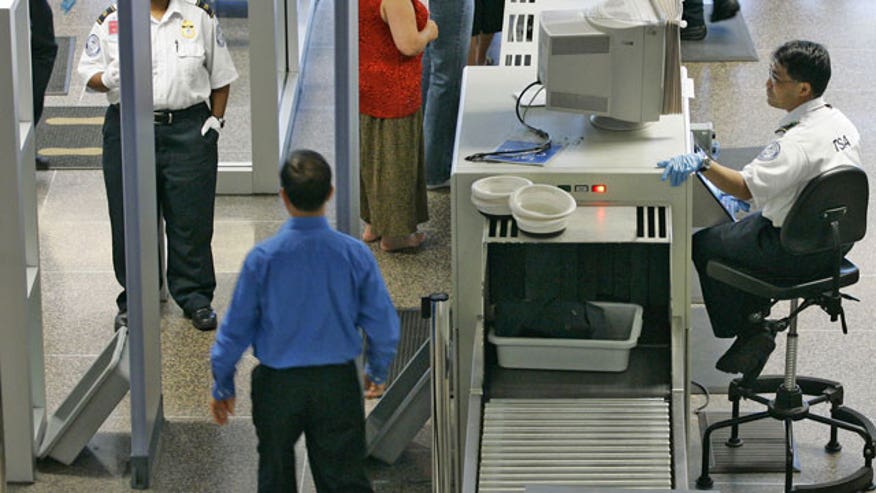 WASHINGTON – We all toss our pocket change in a jar from time to time and watch it grow. Now, a U.S. congressman is hoping to force the TSA to put that money to good use – as the agency collects hundreds of thousands each year in loose change from forgetful travelers.
The House on Tuesday approved legislation sponsored by Rep. Jeff Miller, R-Fla., that would require the TSA to transfer unclaimed money recovered from airport security checkpoints to nonprofit organizations that operate airport programs in support of the military.
The bill heads next to the Senate.
Under current law, the TSA is allowed to keep unclaimed checkpoint money and spend it on aviation security projects.
But there's a lot of money left behind. In the rush to catch their flights, airline passengers left more than $500,000 behind at security checkpoints in each of the past two fiscal years, according to data released by the Transportation Security Administration.
Miller wants to redirect the loose change to help members of the military.
"The TSA has been keeping the pennies, nickels, dimes, and quarters from your change purse to pay for their bloated bureaucracy," Miller said in a statement. "If TSA representatives get to play 'finders keepers' with your hard-earned cash, what's the incentive to try to get the loose change to its rightful owners?"
In 2012, more than $531,000 was collected at security checkpoints, up $44,000 from 2011, according to data released by Miller's office. In 2010, passengers left behind $433,000 at TSA checkpoints.
Miller's bill was recently evaluated by the Congressional Budget Office, which said the agency is expected to spend unclaimed money gradually over the next several years.
According to an earlier report in Bloomberg Businessweek, the CBO estimates of the bill said the proposal would cost $1 million to implement.
"I was pretty aggravated that they said it was going to cost money to give money away," Miller told the magazine.
Below is a rundown compiled by Businessweek of the money travelers left at some airports last year:
Miami: $39,613
Las Vegas: $26,900
Chicago O'Hare: $22,115
Los Angeles International: $21,916
New York-JFK: $21,201
Dallas-Fort Worth: $21,090
San Francisco: $19,873
Boston: $16,405
Houston-Intercontinental: $16,000
Washington-Dulles: $16,000
Phoenix-Sky Harbor: $10,492
Atlantic City: $350.56
Guam: $1.70