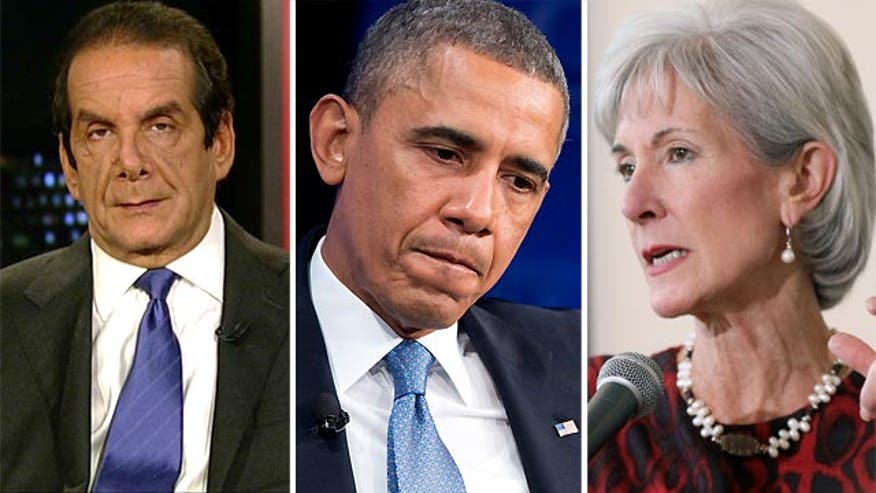 Charles Krauthammer told viewers Tuesday on "Special Report with Bret Baier" that the Obama administration's advance knowledge about problems with the Affordable Care Act website and failure to act on them shows "a cover up of cosmic incompetence."
Outside consulting firm McKinsey & Company warned Obama administration officials last spring of serious concerns with the development of the Healthcare.gov website, and the ability to meet the October 1 launch date.
Yet in a White House press conference last week, President Obama said, "I was not informed directly that the website would not be working the way it was supposed to."
Krauthammer noted President Obama chose his words carefully when saying that he was not "directly" informed.
"But what is happening here is an unraveling of the cover up," he said. "This is not a cover up of corrupt misconduct. This is a cover up of cosmic incompetence, the fact that they began to be told in March and nobody acted and nobody said."
"How much he knew we are not sure," he continued. "But this is really incompetence of a level that is indescribable. And it stands to reason we have got a President who never ran anything."