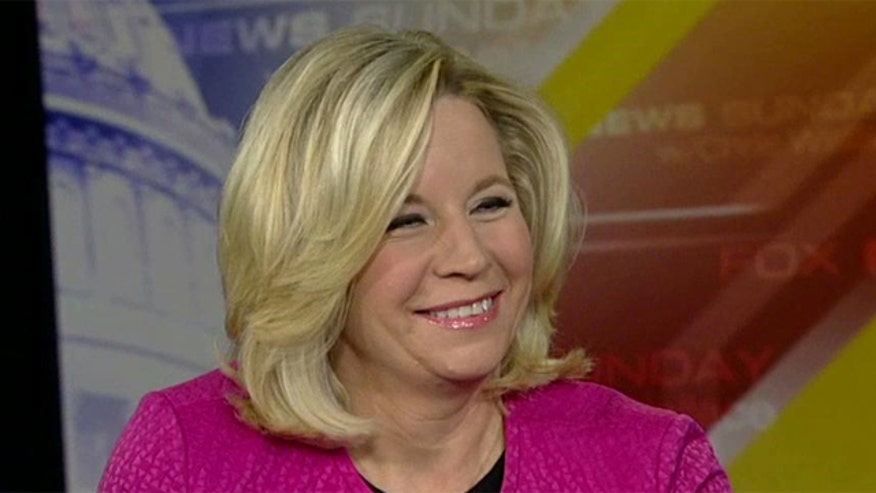 Republican Liz Cheney turned up the flames Sunday in her bid to win a Senate seat in Wyoming -- suggesting President Obama lied about his signature health care law while also taking shots at her incumbent opponent and the liberal media.
Cheney, the daughter of former Vice President Dick Cheney, said "there was no way" the president was unaware that some Americans would lose their health-insurance policies, despite saying otherwise.
"No question he lied," Cheney told "Fox News Sunday."
She also said administration officials assumed the liberal media wouldn't hold them accountable because "they never do."
Cheney is already locked in one of the most fiercely contested Senate races, with the GOP primary against three-term Sen. Mike Enzi more than 20 months away.
However, the excitement that followed her announcement this summer to run seems to have quickly faded, with most polls showing the 69-year-old Enzi, who also touts strong conservative credentials, with double-digit leads.
Cheney on Sunday attacked Enzi for being a part of the so-called 2009 "Gang of Six" that negotiated with Obama on health care reform.
"We've got the code of the West in Wyoming," she said. "And Rule No. 10 is: 'Know where to draw the line.' "
Cheney acknowledged that Obama got the legislation passed without a single Republican vote, but argued Enzi and others gave the president "cover" and "running room."
She also argued those who accuse her of being a "carpetbagger for returning to Wyoming from northern Virginia to run in the race are "people who don't want to talk about Sen. Enzi's lack of" legislative success.