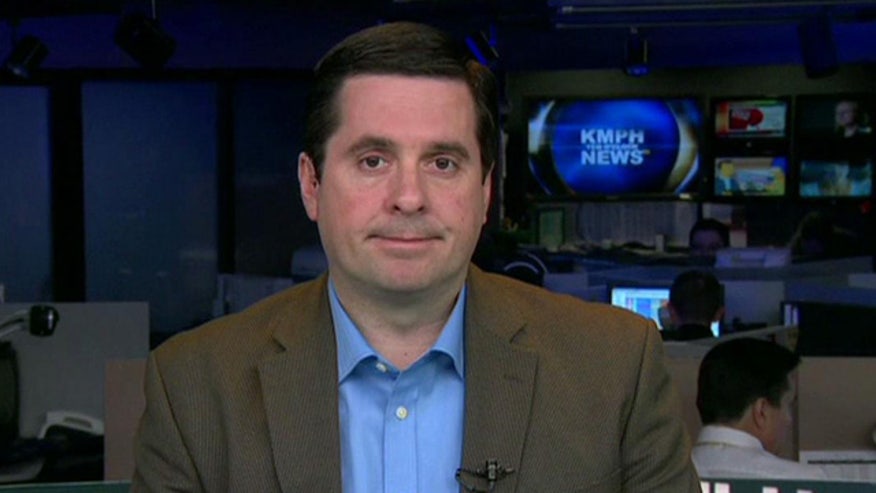 Questions that still exist nearly 14 months after the Benghazi attack will be at the focus of Congressional hearings next week, Rep. Devin Nunes, R-Calif., told Megyn Kelly Friday on "The Kelly File."
The hearings, in which lawmakers will be given their first opportunity to question CIA contractors who responded to the scene that night, will focus in part on why a State Department-led counterterrorism team was not dispatched as the assault was ongoing, Nunes said.
"We have to ask the question: Who made the decision, and at what level, not to send this counterterrorism team in from the State Department?" Nunes said.
The hearings will also focus on the response to the attack and the subsequent investigation, Nunes said.
"We didn't have anybody on the crime scene for nearly three weeks in Benghazi," he said. "So here we are, nearly 14 months later, without bringing any of these people to justice."
And while Nunes said he doesn't believe in any "conspiracy theories" surrounding the attack, the full story has thus far been difficult to obtain from the government.
"As a guy trying to get answers, it's never been so hard … to get answers from our own government," he said. "It's about time we had those answers, and that's what starts next week."