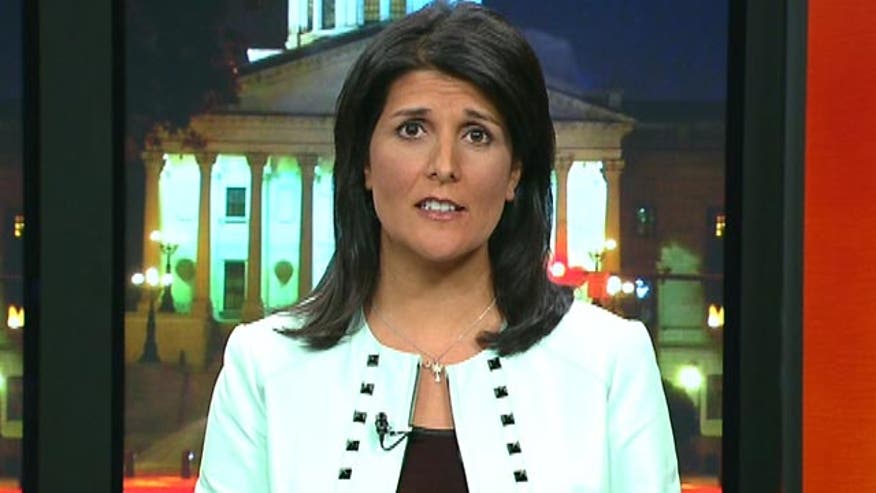 Republican South Carolina Gov. Nikki Haley told Fox News' Greta Van Susteren Monday that so far ObamaCare has been "the disaster we always knew it would be" in her state.
Haley said on "On the Record" that her director of insurance has estimated insurance premiums could rise by up to 70 percent under the health care law, far above the Manhattan Institute's estimate of 14 percent.
"We are getting ready to see tens of thousands of people in South Carolina get cancellation notices for their individual coverage and what we are seeing is exactly what we said was going to happen," Haley said. "Premiums are going up, co-pays are going up, deductibles are going up, services are going down. This act is anything but affordable."
Haley also said she believes Obama needs to be a "real leader," and realize the ObamaCare rollout "isn't working."
"It is time for him to step back and say, 'Maybe we were wrong, maybe we're not ready, maybe we need to wait on this and it's not such a great idea,'" she said.