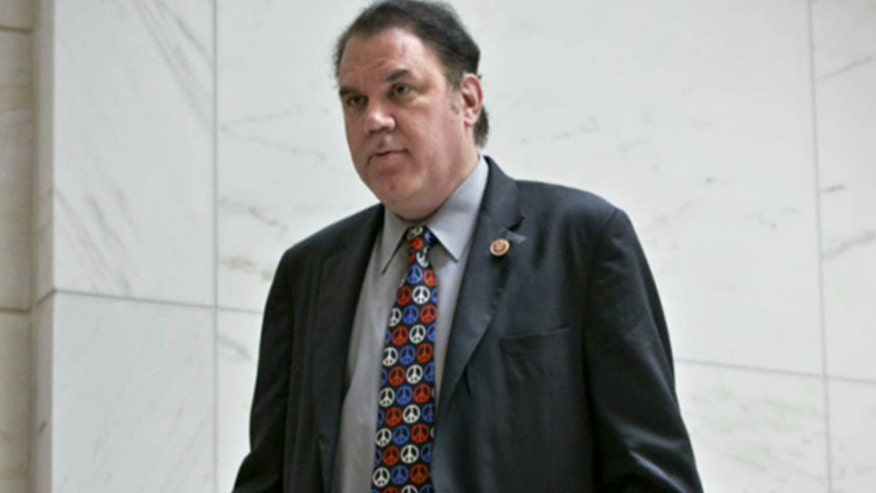 A radio talk show host has slammed Democratic Rep. Alan Grayson's comparison of the Tea Party to the Ku Klux Klan in a fundraising email, telling Megyn Kelly that the Florida congressman used "unacceptable language."
"We have a representative that Floridians should be ashamed of," Fox News contributor and radio talk show host David Webb said on "The Kelly File" Friday. "This is a guy who doesn't represent the values of what we should have in our representatives. I don't care if you're on the left or the right, this is unacceptable language at any level."
Grayson's email showed a large image of a flaming cross, with "ea Party" etched in to the right of it. The caption read: "Now You Know What the 'T' Stands For."
The email included "pointed analysis" from Grayson, in which he said, "The Tea Party is no more popular than the Klan," blasting the movement for its role in the showdown that resulted in the two-week partial government shutdown.
Webb told Megyn Kelly that Grayson's attacks were characteristic of the progressive left.
"They demonize, they demagogue when they can't debate you on the issues," he said. "They don't want to face a real debate, so they have to attack."