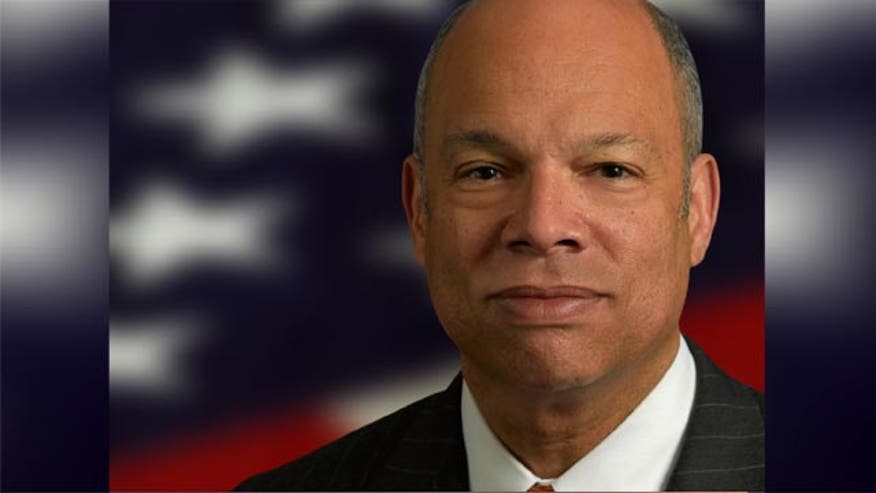 President Obama plans to nominate former Pentagon lawyer Jeh Johnson to head the Department of Homeland Security, tapping a trusted counterterrorism adviser from his first term to fill the position left by Janet Napolitano.
Obama plans to make the announcement at the White House on Friday.
A White House official called Johnson "one the most highly qualified and respected national security leaders." Johnson previously served at the Department of Defense, and, according to the official, conducted the "prior legal review and approval of every military operation approved by the president and secretary of Defense."
Johnson must be confirmed by the Senate before taking over the post most recently held by Napolitano, who stepped down in August to become president of the University of California system.
DHS official Rand Beers has been serving as acting secretary since Napolitano left.
As general counsel at the Defense Department during the wars in Iraq and Afghanistan, Johnson oversaw the escalation of the use of unmanned drone strikes, the revamping of military commissions to try terrorism suspects rather than using civilian courts and the repeal of the military's ban on openly gay service members.
He is not as well versed in the disaster response side of the Homeland Security Department, although an administration official pointed out the Pentagon also coordinates federal relief to respond quickly to disasters.
At the Pentagon, Johnson helped pave the way for the military's 2010 repeal of the "don't ask, don't tell" policy banning openly gay service members.
"For those service members who are gay and lesbian, we lifted a real and personal burden from their shoulders," Johnson said last year at an event recognizing the service of gay troops. "They no longer have to live a lie in the military."
Johnson also warned former Navy SEAL Matt Bissonnette that by publishing a book on the SEAL's raid that killed Usama bin Laden he was in "material breach" of two nondisclosure agreements he signed earlier in his career.
Johnson, a former assistant U.S. attorney who also was Air Force general counsel under President Bill Clinton, left the Obama administration in 2012 and returned to private practice.
Fox News' Ed Henry and The Associated Press contributed to this report.