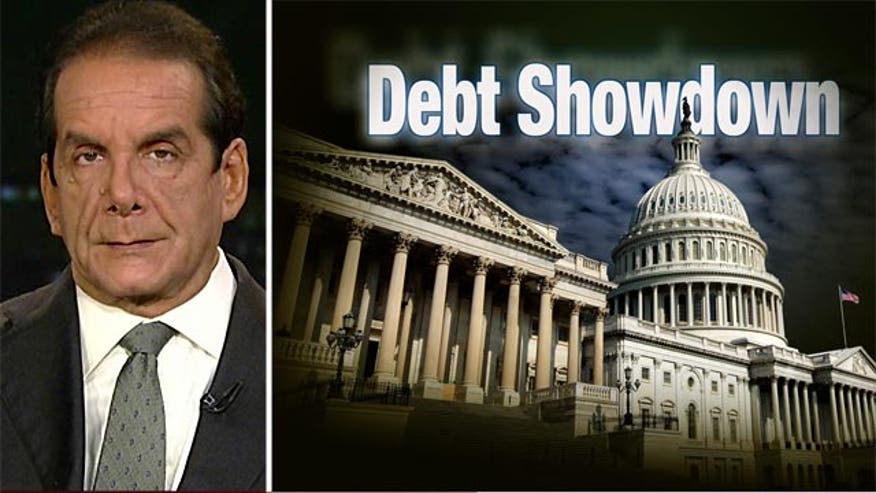 Syndicated columnist Charles Krauthammer said Friday on "Special Report with Bret Baier" the debt ceiling is the "trump card" that Republicans have in talks with President Obama.
"That's where the money is, and that's where the leverage is," he said.
Krauthammer added that failure to raise the debt ceiling is the one thing Obama cannot allow to happen, since he's in charge of the economy - and inaction on this issue could hurt the country deeply.
"That's why the president is negotiating, even though he pretends not to," he remarked.
Krauthammer advised Republicans to "stick to a very short extension, push [the president] on entitlements and tax reform," and that might earn the party a "token gesture on ObamaCare."