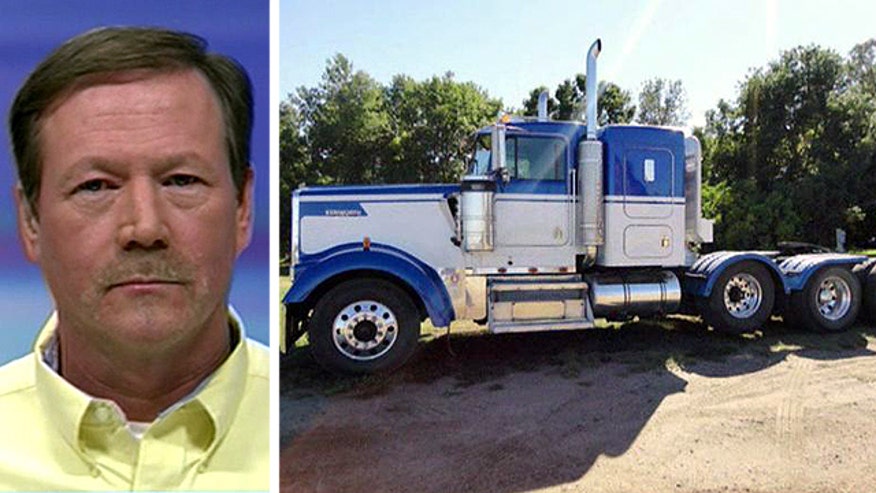 A trucker protest aimed at clogging the Capital Beltway around Washington to protest government "corruption" was scheduled to launch Friday morning, and police were bracing for a potential traffic nightmare.
The rally, "Truckers Ride for the Constitution," is calling for 10,000 truck drivers to show up Friday morning and circle I-495 for the next three days, according to a Facebook page for the event, which had attracted more than 127,000 "likes" by Thursday evening.
"Truckers will lead the path to saving our country if every American rides with them!" the Facebook page says, adding "The American people are sick and tired of the corruption that is destroying America!"
On its website, the group lists several demands, including that President Barack Obama resign immediately, that the debt ceiling not be raised and that National Security Agency surveillance of communications be ceased. The group is also complaining about low wages and rising fuel costs.
A post on the group's website said it plans to present Rep. Louie Gohmert, R-Texas, with its list of demands Friday at the World War II memorial.
The group plans to clog two lanes of the three-lane beltway, leaving the third open for emergency traffic, according to another Facebook post. The event's organizers, however, have stressed that they intend to keep the protest peaceful and adhere to all traffic laws.
"We're not coming in to cause any violence or disrupt anything," protester J.B. Schaffner told Greta Van Sustern Thursday night on "Greta."
"We're just coming in to make our voice heard."
He added that truckers will be arriving from across the country, including Virginia, New Jersey and Pennsylvania, with the rally set to kick off at 7 a.m.
Authorities are already gearing up to deal with a potential traffic nightmare.
The Washington Post reported Thursday evening that Virginia State Police were planning to deploy additional troopers Friday and throughout the weekend in case of any incidents or problems, but the group will be allowed to proceed as long as no laws are broken.
.