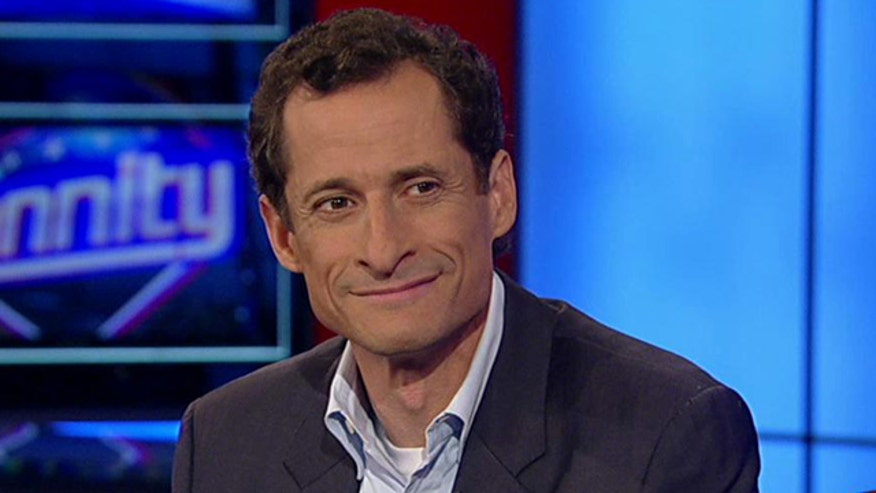 Former congressman and New York City mayoral candidate Anthony Weiner said Wednesday that D.C. politicians were playing politics with the economy in the battles over the budget impasse and raising the debt limit.
Weiner, in a sometimes confrontational interview with Fox News' Sean Hannity, accused Washington lawmakers of "playing a game of standoff with the economy" by holding the nation's debt limit hostage to political demands.
The embattled Democrat declined to answer questions about the sexting scandal and his mayoral loss, stating that he is focused on challenges facing middle-class families. When quizzed about his future career plans, Weiner indicated he has yet to decide on his next move.
When confronted by Hannity about Sydney Leathers telling him Weiner hated him the most out of all Republicans, Weiner said the remark by his former sexting partner was untrue. He said that unlike many of his former Democratic colleagues in the House, he didn't think it was "heresy" to appear on "Hannity."