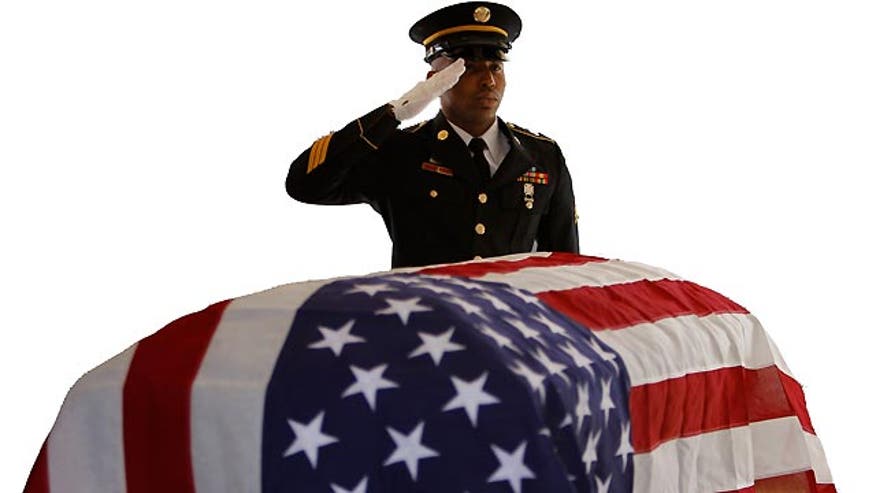 Jonah Goldberg, at-large editor of the National Review Online and Kirsten Powers, columnist for The Daily Beast, sparred on "Special Report with Bret Baier" over the whether the government chose to cut off government death benefits to families of deceased military members.
The Pentagon announced Wednesday that a charity, the Fisher House Foundation, would step in to pay the $1000,000 benefits minutes after the House of Representatives voted to restore them.
"It was a choice, a voluntary choice, not to deliver these benefits," Goldberg said. "This was a voluntary act on the part of the administration. And the idea that they were constrained by the letter of the law is laughable coming from an administration that has repeatedly violated or refused to enforce laws it doesn't like. So this was a voluntary act on the part of the administration."
"The idea that someone deliberately chose not to give money to people flying to see their loved ones - it is just a little to much for me, unless we've got some real evidence of it," Powers shot back. "I have to take them at face value that they felt that they were following the letter of the law."