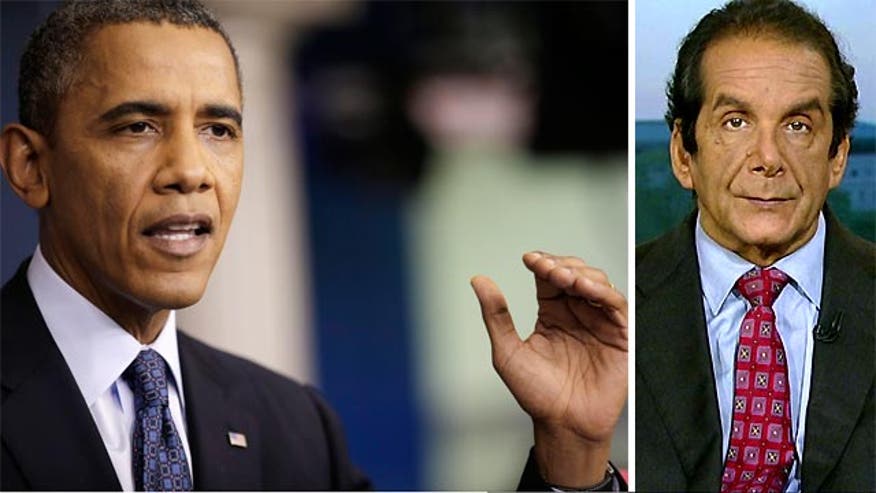 Charles Krauthammer said Tuesday on "Special Report with Bret Baier" that President Obama gave House Speaker John Boehner "an exit ramp" to avert economic catastrophe by passing a three-week extension on the debt ceiling.
"He pointed to an exit ramp for the Speaker," the syndicated columnist and Fox News Contributor said. "He [Obama] basically says, while I said I won't negotiate while the debt ceiling's hanging over us, so you give me a 3 week extension."
His remarks came Obama told reporters at the White House he was "willing to compromise" but not negotiate.