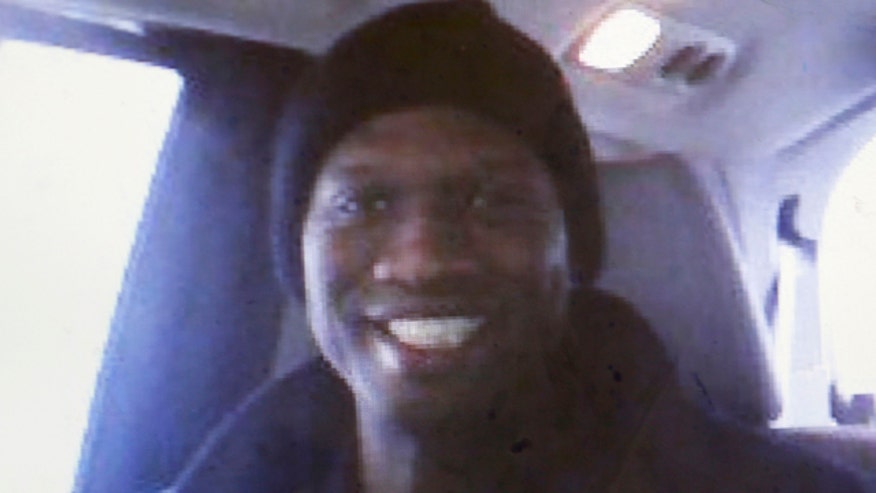 The Defense Department has ordered a series of reviews of military security clearance procedures in the wake of the Washington Navy Yard shooting, acknowledging that warning signs may have been missed in the background of the shooter.
Navy Secretary Ray Mabus announced Wednesday night that he wants three rapid reviews completed by Oct. 1, including a review of Aaron Alexis' service record to determine whether his conduct problems while in the Navy should have threatened his ability to keep his security clearance.
Alexis, a former Navy reservist, went on the shooting rampage Monday morning, killing 12 people at the Navy base before being killed by authorities responding to the scene.
Mabus asked for particular attention to be paid to the types of behavior that should trigger a re-evaluation of a person's clearance privileges, according to a news release.
"I want a complete and comprehensive look at how we grant security clearances, as well as how we decide to renew them," Mabus said in a statement. "We entrust our people with our nation's secrets and with access to our facilities. We owe them and their families nothing less than the assurance that everyone else who enjoys such a clearance deserves it."
At the Pentagon, Defense Secretary Chuck Hagel said he has ordered a review of the physical security and access procedures at all U.S. defense facilities worldwide as well as a study of the programs used for granting and renewing the security clearances for the military, civilian employees and contractors.
"Obviously, there were a lot of red flags" about Alexis, Hagel told reporters at a briefing. "Why they didn't get picked, why they didn't get incorporated into the clearance process, what he was doing, those are all legitimate questions that we're going to be dealing with."
Hagel, facing mounting questions from lawmakers and the public over the military's security procedures, said he has ordered two Pentagon reviews. One will examine the physical security and access procedures at DoD facilities around the world. The other will examine the procedures for granting and renewing security clearances, including to contractors. Hagel said an independent panel will also look at those issues, while the Navy conducts a review of its own.
"Where there are gaps, we will close them. Where there are inadequacies, we will address them. And where there are failures, we will correct them," Hagel said.
Military leaders are under pressure to account for how Alexis was able to both keep his security clearance -- despite a history of disturbing and violent behavior -- and walk into the military facility with a shotgun.
Among the warning signs, police in Newport, R.I., in August reported Alexis to naval station police after he told cops that he was "hearing voices" through his hotel room wall and that people were following him and sending vibrations into his body, according to a police report obtained by FoxNews.com.
Asked about that particular incident, Hagel said officials will be receiving those kinds of details.
"That'll be all part of the (review)," he said.
Meanwhile, The Washington Post reported that Alexis carved bizarre phrases into the stock of his shotgun before the shooting, including "Better off this way" and "My ELF weapon." The newspaper cited unidentified law enforcement officials.
ELF tyipically stands for "extremely low frequency." The officials told the newspaper they do not yet know what, if anything, Alexis meant in the carvings.
On Wednesday, Sen. Rob Portman, R-Ohio, urged the Office of Personnel Management to conduct a thorough review of the background check conducted for Alexis.
"As we have seen in the case of Edward Snowden and now with the tragic events that transpired at the Navy Yard this week, there are real questions with regards to the effectiveness of our security process," Portman in a statement. "We need to figure out what went wrong and how we can fix the faults in the system to make sure that we improve the effectiveness and efficiency of this process."
Sen. Kelly Ayotte, R-N.H., also called for a hearing on federal contractor hiring practices at military facilities.
"In the wake of this tragedy, we must thoroughly review and fix deficiencies within existing federal contracting hiring practices that the alleged Washington Navy Yard gunman exposed and exploited to ensure the safety of the rest of our service family-servicemembers, civilian workers, and contractors, alike," she said.
The Associated Press contributed to this report.