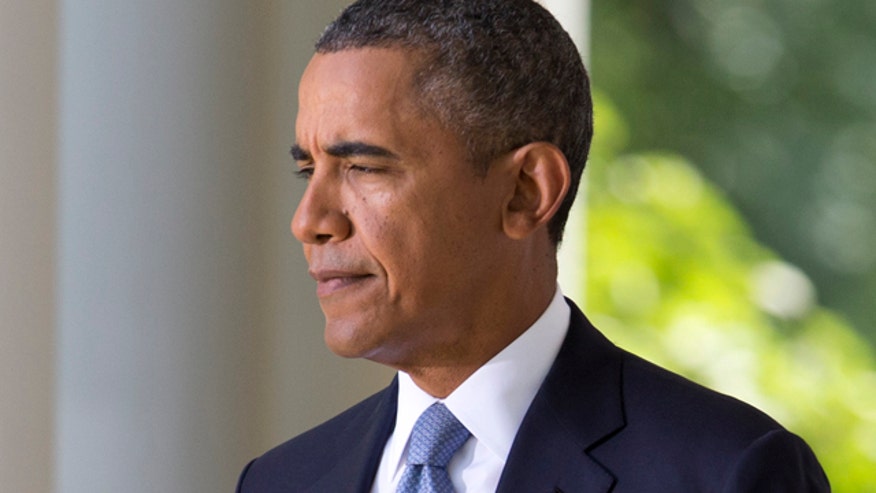 With President Obama petitioning Congress to approve a strike on Syria, it could be time for another Washington episode of let's make a deal.
The president, at a meeting with key members of Congress on Tuesday morning, said he's confident lawmakers will ultimately approve his request to use military force. He suggested he's willing to modify that request to accommodate Congress' concerns.
But with such a high-stakes measure on the table, it raises concerns that the negotiations will become a vehicle for a string of political swaps that have little to do with Syria.
"I think the White House candy store is open," John Bolton, former U.S. ambassador to the United Nations under the George W. Bush administration, told Fox News.
Bolton, who said he opposes any military strike at this point, cautioned that the White House will act as a favor factory in order to get this passed.
"What do you need for your district or state? A post office, a new military facility -- what do you want? I think anything you want, you're going to get. Because the White House is going to do whatever it takes to get a majority," he said.
For some lawmakers, Obama might not have to do much convincing. Sen. John McCain, R-Ariz., who is calling for a deeper commitment of military resources than Obama is proposing, seemed to lend his support to Obama's Syria strike push after a meeting on Monday.
This was followed on Tuesday by several congressional leaders, including House Speaker John Boehner, offering their support. Boehner was joined by House Republican Leader Eric Cantor and House Democratic Leader Nancy Pelosi in saying the U.S. should respond to the use of chemical weapons in Syria. An aide to Senate Majority Leader Harry Reid, D-Nev., also said Tuesday that Reid is strongly in favor of taking action against Syria.
But others are warning that Obama rolled the dice with his decision to seek congressional support, and that a combination of liberal Democrats and Tea Party Republicans skeptical of overseas military forays could pose a major hurdle to passage.
The debate and negotiations over the 2010 health care law was rife with examples of political favors being struck in order to pull the hard-fought legislation over the finish line.
Some of the deals even earned unsavory nicknames, like the "Cornhusker Kickback" -- a provision for then-Sen. Ben Nelson's state of Iowa giving the state an exemption from a Medicaid expansion -- and the "Louisiana Purchase" -- a $300 million Medicaid boost for Sen. Mary Landrieu's state.
The kick-off meeting held on Tuesday morning in the Cabinet Room was unlikely to include any talk of trade-offs -- the fine-tuning on legislation is not expected to begin until later. The Senate Foreign Relations Committee starts that process when it takes up a proposed resolution, possibly on Wednesday. Congress doesn't formally return from recess until Sept. 9.