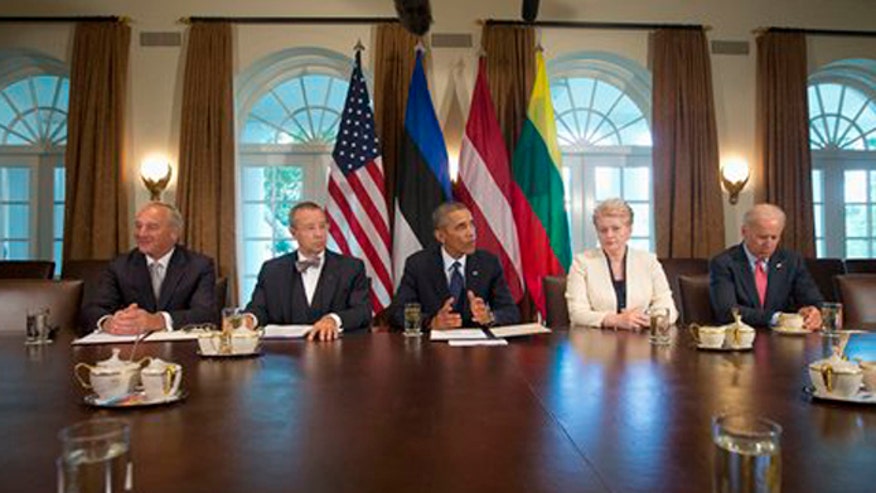 Questions are being raised about why the United States didn't act in advance of last week's chemical weapons attack in Syria, amid indications that U.S. intelligence was picking up warning signs that an attack was imminent in the days leading up to the strike.
That would have been the time to fire a "shot across the bow" at the regime of Syrian President Bashar al-Assad, who allegedly ordered the attacks, a senior U.S. official familiar with the intelligence told Fox News.
U.S. officials have said the intelligence they gathered prior to the Aug. 21 chemical attack that killed more than 1,400 people didn't create a clear picture until after the fact.
Secretary of State John Kerry said Friday that the U.S. had "human, signals and geo-spatial intelligence" in the days before the attack that could later be used to link it to the regime.
The Washington Post reports that three days before the chemical-packed rockets fell outside of Damascus, a team of Syrian specialists gathered in the northern suburb of Adra to fill the warheads.
However, U.S. officials have described such activity as having become routine during the past two years of Syria's civil war.
The Post also reports that U.S. spy agencies recorded each step in the alleged chemical attack, from the preparations of the rockets, to the launchings to Syrian officials conducting the damage assessment.
Fox News' Jennifer Griffin contributed to this report.