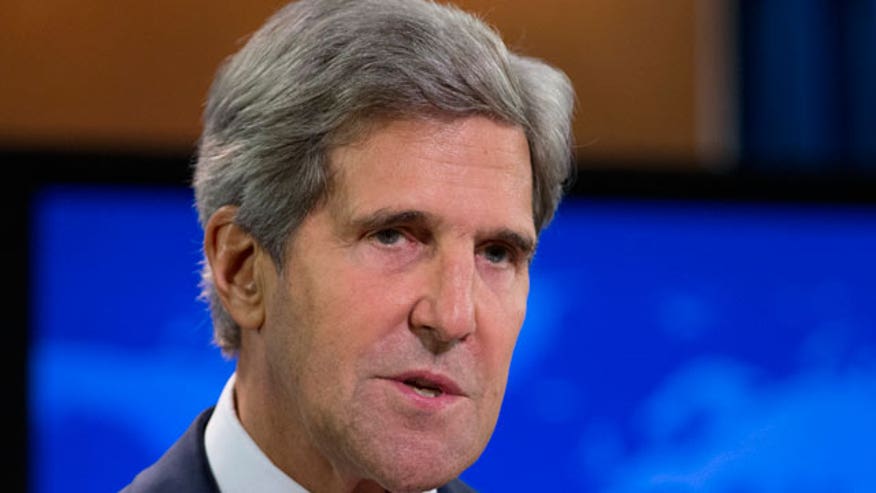 U.S. allies continued to build the public case for a military strike on Syria Wednesday as the White House planned to release documents on last week's alleged chemical weapons attack -- with one senior Defense official telling Fox News that a U.S. strike is "not a matter of if, but when."
An emergency session of NATO has been scheduled for Wednesday in Brussels, and British Prime Minister David Cameron announced Wednesday morning that his government would put forward a resolution in the United Nations condemning the alleged attack later in the day.
Cameron has also scheduled a vote on potential military action for Thursday in the British Parliament, calling them back from recess. It is also unlikely that any military strike would occur before that vote, as the Obama administration wants to have British support.
In Damascus, UN inspectors left their hotel to examine the site of the reported chemical weapons attack, in the eastern suburbs of the Syrian capital. The UN's envoy to Syria, Lakhdar Brahimi said that the evidence suggested that some chemical "substance" was used in the attack. But Brahimi also cautioned that Security Council approval was needed for military action to be sanctioned by international law.
U.S. officials have told Fox News that no military strike is likely to occur while the inspectors are on the ground in Syria, for fear that the Assad regime might take them hostage.
One day after Secretary of State John Kerry declared that the evidence of a chemical weapons attack last week in Syria in "undeniable," the White House was expected to release intelligence backing up that claim. While officials indicated the intelligence documents implicating the Assad regime might be released as early as Tuesday, the administration has not yet made them public.
Kerry and others have said the U.S. and its allies must respond, if for no other reason than to deter governments around the world from using chemical weapons in the future. Opposition and human rights groups in Syria have said the attack last week killed hundreds, though estimates of the death toll fluctuate widely.
In Washington, few in the administration doubt that military action will occur. A U.S. official told Fox News that a cabinet-level "principals committee" meeting on Syria was held Tuesday night at the White House.
U.S. military sources tell Fox News that the planned military operation would include cruise missiles and possible long-range stealth bombers but will not target Syria's chemical weapons stockpiles.
"There is no way to 'surgically strike' Syria's chemical weapons stockpiles" without boots on the ground, a source said.
Meanwhile, NBC News reports that missile strikes could be launched as early as Thursday.
Senior U.S. Defense officials tell Fox News that military assets are in position and could strike at any moment, once President Obama gives the order.
Defense Secretary Chuck Hagel said in a BBC television interview Tuesday while traveling in Asia that military forces are prepared to act if Obama gave the order.
"We are ready to go," Hagel said.
Fox News' Jennifer Griffin and Ed Henry and The Associated Press contributed to this report.