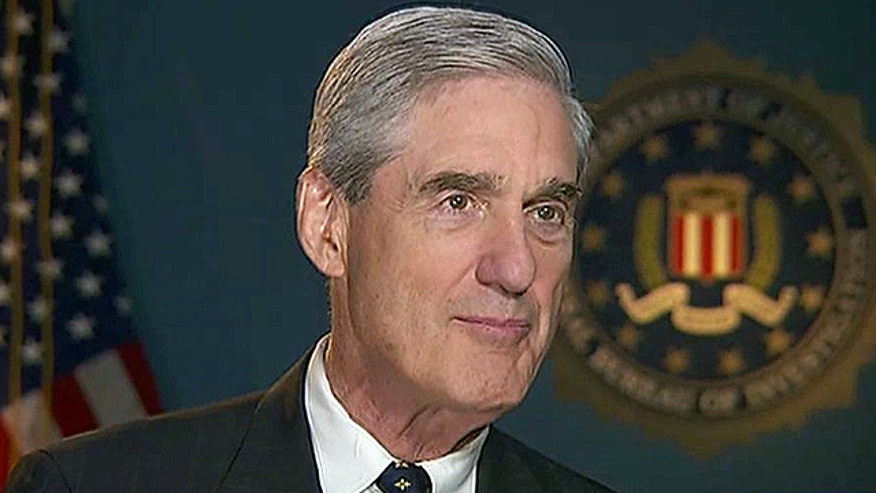 Outgoing FBI Director Robert Mueller told Fox News Thursday that Al Qaeda "may well have postponed" its plan to attack U.S. diplomatic sites in the Middle East and Africa after Washington scrambled to close them before any terror assault could be staged.
In an interview with Fox's chief intelligence correspondent Catherine Herridge, Mueller said, "we are closely monitoring the situation" but warned the danger had not passed.
"I would say that it may well have been postponed," Mueller said of a credible and specific Al Qaeda terror threat that led to the closures of U.S. embassies and consulates across a wide swath of the Muslim world earlier this month.
Asked why it had been postponed, he replied, "It's hard to say, but I think one of the contributing factors is the fact that we ramped up and that precautions were taken and that the opportunity they thought they may have had at that juncture was no longer there."
As for a reported conference call among terrorist leaders, Mueller, said, "we are seeing dialogue between core Al Qaeda and the affiliates….As countries are going through the Arab Spring that will, territorially, present a substantial threat down the road."
When asked if Al Qaeda was dead, Mueller responded with a single word: "no."
Asked what was the greatest threat to national security – Al Qaeda in Pakistan, Al Qaeda in Yemen, Al Qaeda in North Africa or homegrown terrorism, he replied, "The most immediate threat is homegrown terrorism as we've seen in the Boston marathon.
"The increase in individuals who are radicalized on the internet and in addition to that can gain the knowledge on how you develop an explosive device on Internet -- that is just the biggest threat at this juncture."
Mueller also touched on the terrorist attack on the U.S. consulate in Benghazi, Libya that left Ambassador Chris Stevens and three other Americans dead, saying FBI agents could not reach the scene for several weeks because of "diplomatic inertia on the part of the Libyans. On the other hand, when we send our agents in, we want to make sure they have adequate security."
He also said the investigation was slowed by the fact "Libya has a transitory government…it's hard to know who to deal with."
Mueller, who leaves office Sep. 4 after 12 years in the top FBI job – two years more than the standard term – said he would miss his colleagues "but it is time to move on."
Catherine Herridge is an award-winning Chief Intelligence correspondent for FOX News Channel (FNC) based in Washington, D.C. She covers intelligence, the Justice Department and the Department of Homeland Security. Herridge joined FNC in 1996 as a London-based correspondent.