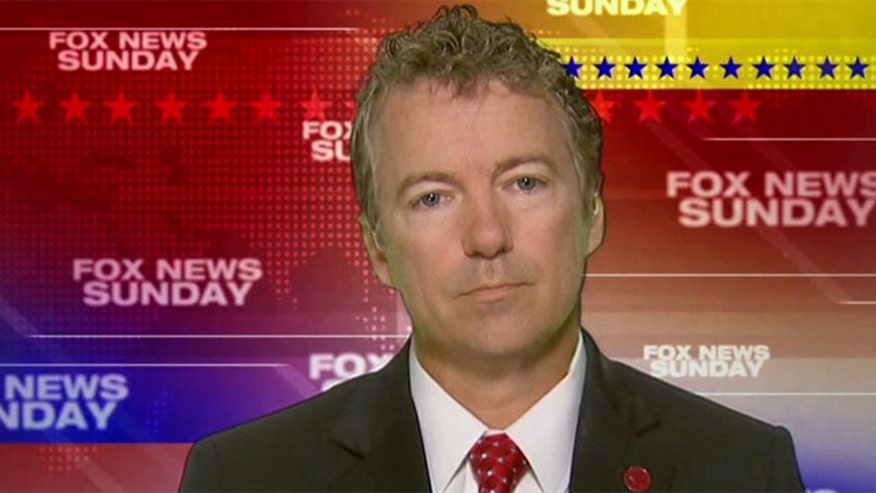 Two of congressional Republicans' most outspoken members on the National Security Agency's surveillance programs on Sunday highlighted the sharp divide within the party on the issue.
Kentucky Republican Sen. Rand Paul, a libertarian intent on protecting Americans' personal privacy, told "Fox News Sunday" that the constitutionality of the programs needs to be questioned and the Supreme Court should decide.
The debate about the extent of the federal government's surveillance programs in the wake of the 9-11 terror attacks erupted this spring when NSA contractor Edward Snowden told news-gathering organizations about the agency's large-scale data collection on Americans' phone calls and Internet activities.
The debate was reignited last week following published reports, with information from Snowden, about the NSA breaking privacy rules or overstepping its legal authority, though largely unintentional, thousands of times each year since Congress in 2008 gave it new and broader powers.
Paul said one of the biggest problems is the apparent lack of separation of powers between the NSA and the Foreign Intelligence Surveillance Court, which must sign the warrants for the agency's requested spying activity. He also suggested the secretive court is using one warrant for wide-spread information gathering.
"I'm all for surveillance of spies," Paul told Fox News. "I'm just not for this gross bulk gathering of data on all Americans. … Our Founding Fathers, when they wrote the Fourth Amendment, they said a single warrant goes towards a specific individual and what you want to look for."
Paul's comments drew sharp criticism from New York Republican Rep. Peter King, who followed him on the show.
"I fully disagree with what Senator Rand Paul said," said King, a strong supporter of the NSA programs and member of the House Homeland Security Committee. "That was just a grab bag of misinformation and distortion coming from him."
King argued that the newly reported, roughly 2,800 NSA violations were the result of millions if not billions of phone calls tracked and that the vast majority of violations were related to foreigners.
"If you have a 99.99 percent batting average, then that is better than most media people do, most politicians do," King told Fox News. "No Americans' rights were violated with that."