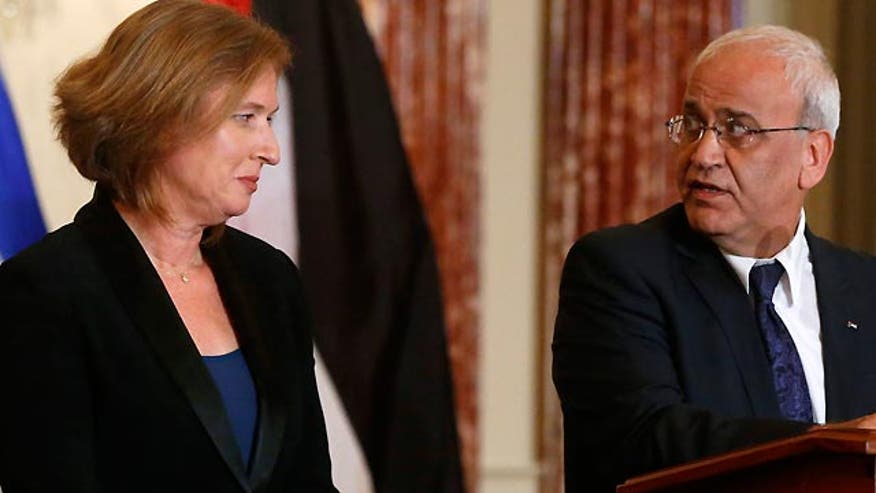 WASHINGTON – President Obama has called Palestinian and Israeli leaders as the sides are starting peace talks.
The White House says Obama made separate calls Thursday to Palestinian President Mahmoud Abbas and Israeli Prime Minister Benjamin Netanyahu.
Palestinian news agency Wafa reported that Obama urged Abbas to make use of the current momentum to reach a deal with Israel.
Wafa quoted an Abbas aide also saying he hoped a deal could be reached in six to nine months.
The two sides agreed earlier this week to end a five-year freeze and resume negotiations to reach agreement on terms of a Palestinian state alongside Israel.
The release was part of an agreement brokered early this month by Secretary of State John Kerry to bring the sides back to the negotiating table.