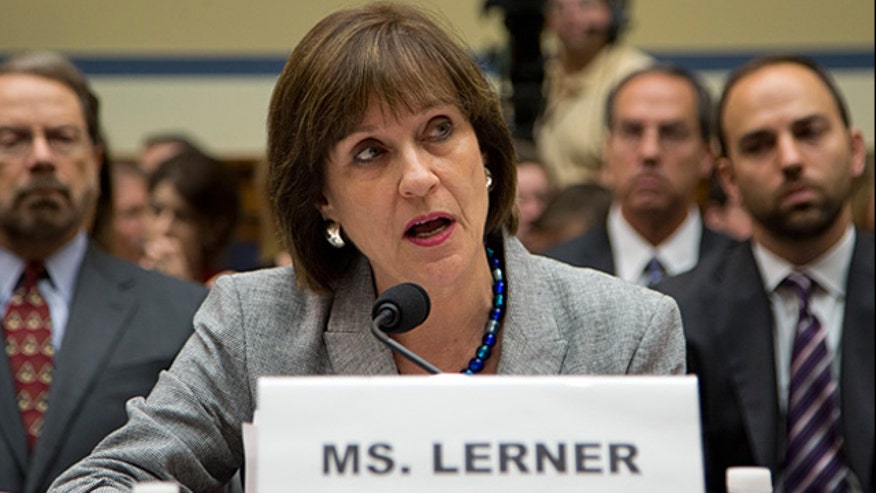 A House committee is asking the IRS to turn over emails between the agency and the Federal Election Commission after discovering a series of 2009 inter-agency exchanges in which embattled IRS official Lois Lerner might have inappropriately shared confidential tax information.
The exchanges are related to the conservative groups American Future Fund and American Issues Project and were discovered during investigations into the IRS excessively targeting Tea Party groups and other politically-oriented organizations applying for tax-exempt status, according to the House Ways and Means Committee.
The committee requested the information in a letter sent Wednesday to acting IRS Commissioner Daniel Werfel.
"The American public is entitled to know whether the IRS is inappropriately sharing their confidential tax information," wrote committee Chairman Dave Camp, R-Mich. "During the course of the committee's investigation of political targeting by the Internal Revenue Service, the committee identified electronic mail between a high-ranking official at the IRS and the Federal Elections Commission that brings into question whether the IRS has inappropriately shared confidential tax information with the FEC."
Camp is asking for IRS-FEC email exchanges from 2008 to 2012 and set an August 14 deadline.
Lerner is the director of the IRS' Exempt Organizations Division who has declined to talk with congressional investigator and was put on paid administrative leave.
Copies of the six exchanges show Lerner's name several times as the sender and receiver. And in the first email, the sender is identified as an attorney in the FEC's enforcement division although the person's name is redacted.
In the exchanges, the attorney acknowledges he cannot ask for information about tax-exempt applications, but asks whether American Future Fund and American Issues Project had received exempt status.
Lerner replies in a Feb. 3, 2009 email: "What can we do to help here."
Also on Wednesday, Rep. Candice Miller, chairman of the Committee on House Administration, asked the FEC to "produce all communications with the IRS dating back to 2008."
The FEC declined to comment on Wednesday.
An IRS spokesman told FoxNews.com the emails show Lerner and the attorney "recognized the IRS's obligation to protect taxpayer information and that neither person wanted the agency to provide the FEC with anything other than publicly available information."
He added the agency takes its obligation to protect confidential taxpayer information "very seriously" and will respond to the committee's request.
The story was reported first by The National Review and states the exchanges started with a 2008 complaint from the Minnesota Democratic Farmer Labor Party alleging that the American Future Fund had violated campaign-finance law by engaging in political advocacy without registering as a political action committee.
The story also states the attorney appeared to have sought and received tax information about the American Future Fund "before recommending the FEC commission prosecute it for violations of campaign-finance law."