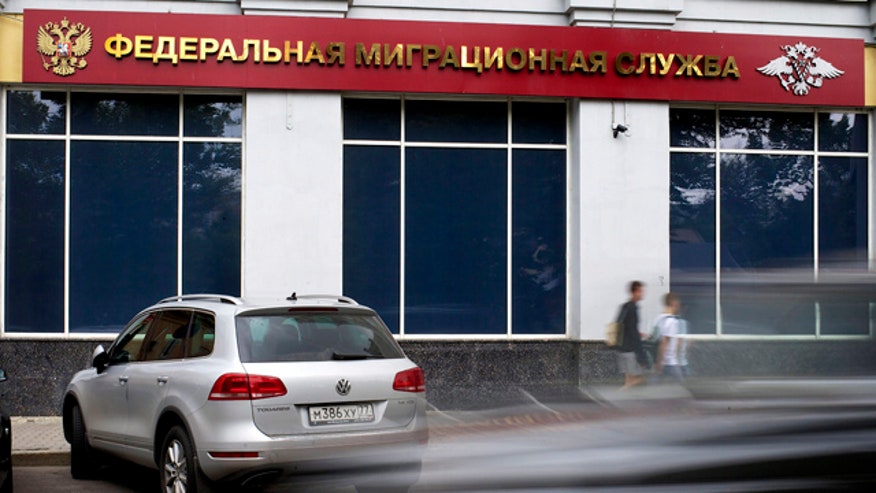 Seeking to break the stalemate over Edward Snowden's status, Attorney General Eric Holder has assured the Russian government the NSA leaker would not face the death penalty if he were returned to the United States.
In a letter dated July 23, the attorney general noted that the criminal charges Snowden faces do not carry the death penalty anyway. But he said the U.S. will not seek capital punishment even if Snowden were charged with additional death penalty-eligible crimes.
The letter marked the latest effort by the Obama administration to pry Snowden out of Moscow, as the fugitive tries to obtain temporary asylum in Russia -- on grounds that if he were returned to the United States, he would be tortured and would face the death penalty.
No so, Holder wrote.
"I can report that the United States is prepared to provide to the Russian government the following assurances regarding the treatment Mr. Snowden would face upon return to the United States," Holder wrote. "First, the United States would not seek the death penalty for Mr. Snowden should he return to the United States." In addition, "Mr. Snowden will not be tortured. Torture is unlawful in the United States," Holder's letter said.
The attorney general's letter was sent to Alexander Vladimirovich Konovalov, the Russian minister of justice.
The attorney general said that if Snowden returned to the U.S. he would promptly be brought before a civilian court and would receive "all the protections that United States law provides."
Holder also said that "we understand from press reports and prior conversations between our governments that Mr. Snowden believes that he is unable to travel out of Russia and must therefore take steps to legalize his status. That is not accurate; he is able to travel."
Despite the revocation of Snowden's passport on June 22, Snowden remains a U.S. citizen and is eligible for a limited validity passport good for direct return to the United States, said the attorney general.
The Associated Press contributed to this report.