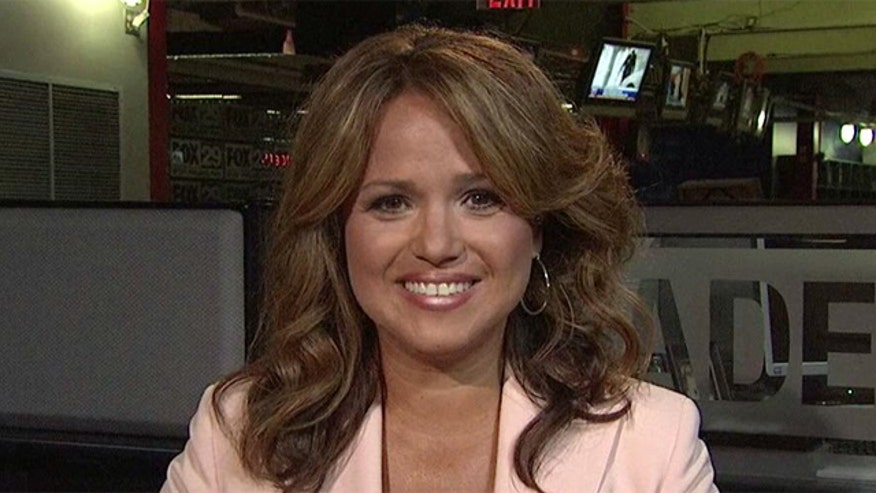 Christine O'Donnell, the Republican candidate who mounted a spirited and ultimately unsuccessful bid for Senate in Delaware three years ago, now claims that her tax records were apparently breached -- possibly in an attempt to smear her.
The former candidate confirmed the breach to Fox News on Friday, following a report that she received a phone call earlier this year from the Treasury Department telling her that her federal tax files may have been "compromised" and "misused."
The department has not said who might have accessed the records, but O'Donnell now alleges it was someone in the Delaware government.
"Someone working for the Delaware government illegally accessed my tax records," she said Friday.
The claim would be just the latest allegation that tax records may have been used for political purposes.
J. Russell George, the inspector general who oversees the IRS, wrote a recent letter to Sen. Charles Grassley, R-Iowa, revealing that IRS officials targeted political candidates for audits, and that, separately, donor or candidate tax information was improperly accessed or disclosed at least four times.
The letter did not provide any names. O'Donnell said she was not among those victims, but described her case as related.
"There's too many coincidences," she told Fox News.
O'Donnell noted that on the day she announced her candidacy -- March 9, 2010 -- a tax lien was filed on a house she used to own. The lien was later withdrawn.
She says that she's been told the alleged breach of her tax files occurred the same day as well -- recalling that the lien, as well as myriad other financial issues in her past, were used against her during the campaign. O'Donnell went on to defeat Republican Mike Castle in the primary, but lost to Democrat Chris Coons in the general election.
O'Donnell had political critics on both sides of the aisle during that campaign.
The Washington Times first reported on the alleged breach of her files. The report said the Treasury official informed her of the inappropriate access in a voicemail left on her phone back in January.