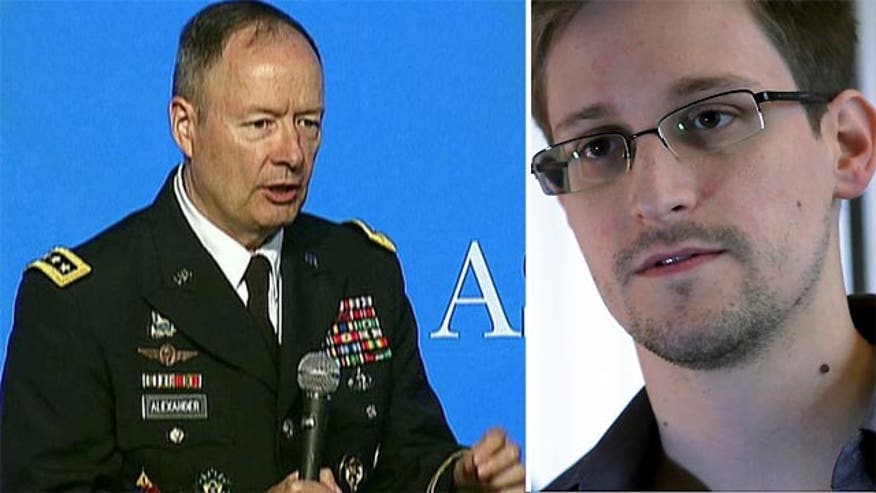 National Security Agency chief Keith Alexander said Thursday the damage from recently leaked information is "irresponsible and irreversible" because it has given terrorist groups the intelligence community's "playbook."
He also described the leaks as "crazy."
Addressing the Aspen Security Forum, Alexander said the NSA was secretive about its programs out of necessity because the "operatives are among us."
He added that, based on damage assessments, there is "concrete proof" terrorists now have changed their tactics.
Earlier, the head of the National Counter Terrorism Center, Matt Olsen, said that Al Qaeda and associated terrorist groups were looking for ways to avoid U.S. surveillance by analyzing media reports and coverage of the NSA documents.
Alexander also said 54 plots had been disrupted by the NSA programs, although the majority are not linked to the sweeping and controversial collection of phone records.
Referring to Edward Snowden, who leaked the NSA documents, Alexander explained that one of his responsibilities as a NSA contractor had been to "move data" to facilitate data sharing.
That explains how Snowden had access to so many classified documents from different systems, he said.
Catherine Herridge is an award-winning Chief Intelligence correspondent for FOX News Channel (FNC) based in Washington, D.C. She covers intelligence, the Justice Department and the Department of Homeland Security. Herridge joined FNC in 1996 as a London-based correspondent.