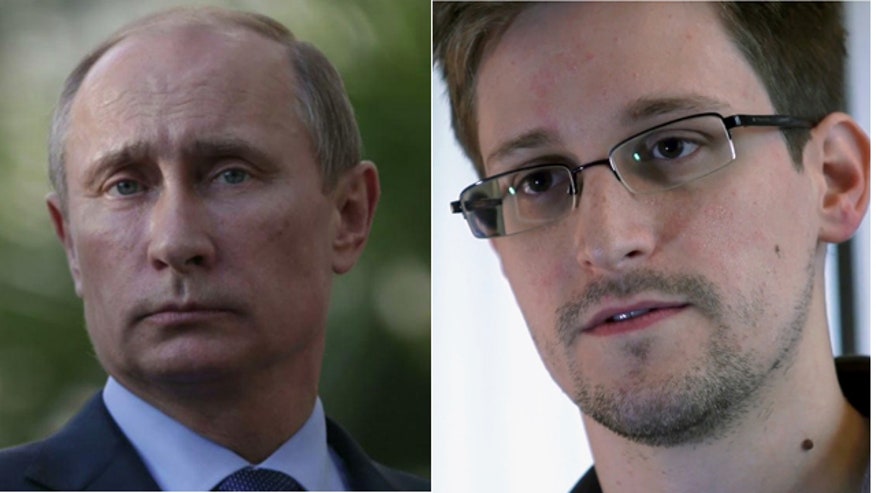 Washington lawmakers rebuked American fugitive Edward Snowden for fleeing Hong Kong to avoid U.S. extradition efforts after exposing U.S. surveillance secrets, with Sen. Chuck Schumer warning about Russia providing safe haven.
Schumer, D-N.Y., said Russian President Vladimir Putin doesn't want to cooperate and appears "eager to stick a finger in the eye of the United States" on several pressing, international concerns, including the Syrian civil war.
"That's not how allies are supposed to treat each other, and it will have consequences," he said.
Snowden was a National Security Agency contractor whose information was the basis of the blockbuster stories that broke early this month on the federal government's widespread data collection on phone calls, emails and other Internet activities.
The international incident took another dramatic turn early Sunday morning when Snowden boarded a commercial flight to Russia from Hong Kong, where he has been hiding. Russian news agencies reported Snowden was booked on a flight to Cuba Monday, and he is seeking asylum in Ecuador.
Ecuador's foreign minister confirmed they had received an asylum request from Snowden, and that the country is "analyzing it with a lot of responsibility."
The White House responded to the weekend's events late Sunday, saying the U.S. hopes Russia will look at "all options available" to extradite Snowden back to the U.S. to face charges before he leaves for South America.
The statement cites the two countries' recent cooperation in the aftermath of the Boston Marathon bombings and the U.S.' extradition of criminals back to Russia as factors the White House hopes will influence Russia's decision.
"I hope we chase him to the ends of the earth," South Carolina Republican Sen. Lindsey Graham told "Fox News Sunday."
He also agreed to the idea that the United States should pressure any foreign country that accepts Snowden, who as a result of a June 14 criminal complaint faces federal charges in connection with taking classified U.S. information and giving it to an unauthorized person.
"They should hold this villain," Graham said.
He was joined on the show by Utah Republican Sen. Mike Lee, who called Snowden "delusional" if he thinks Russia, Cuba or Venezuela has a better human rights record than the United States.
Meanwhile on Sunday, NSA Director Gen. Keith Alexander declined to specifically address how the agency didn't see warning signs regarding Snowden but acknowledged that enhanced security measures are now being put in place.
Alexander also claimed little to no knowledge of the website WikiLeaks, which publishes secret government information.
"I really don't track them," he said on ABC's "This Week." "I really don't know who WikiLeaks are, other than (founder Julian) Assange."
The group said Sunday that Snowden asked for its "legal expertise and experience to secure his safety" and that his request will be formally processed when he reaches his final destination.
Schumer, the Senate's third highest-ranking Democrat, also told CNN's "State of the Union" that Hong Kong officials allowing Snowden to leave, after being asked to hold him for extradition, was "very disappointing."
The Associated Press contributed to this report