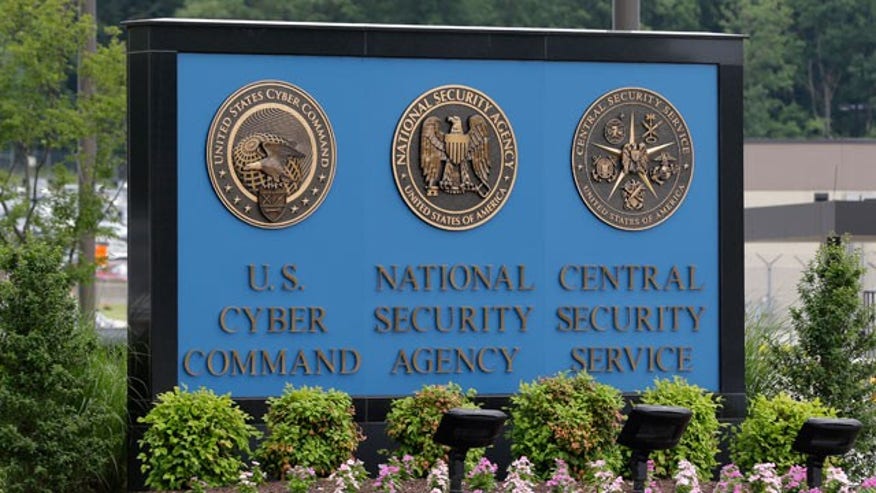 The Army psychiatrist accused of killing 13 people inside Fort Hood will be allow to present his own legal defense, but that strategy is unlikely to work and raises questions about whether the defendant is really just looking for an opportunity to present anti-American views, lawyers say.
The defendant, Maj. Nidal Hasan, is on trial for the fatal shootings and the wounding of 32 others in connection with the Nov. 5, 2009, rampage inside the Texas military base.
Witnesses have said that after lunch a gunman wearing an Army combat uniform shouted "Allahu Akbar!" -- "God is great!" in Arabic -- and opened fire in a crowded medical building where deploying soldiers receive vaccines and tests.
Col. Tara Osborn, the military judge in the case, ruled earlier this month that Hasan can present his own case.
"It reminds me of the idea of a doctor doing surgery on himself, just as I would not defend myself," said James Felman, a Tampa, Fla., defense attorney. "I don't see how anything good can become of this."
On Friday, the judge disallowed Hasan's proposed "defense of others" strategy, saying it failed, as a matter of law, because the killings were not necessary to prevent the immediate harm or death of others.
She said Hasan had not presented evidence or arguments about his claims that deploying U.S. troops posed an immediate threat to Taliban leaders in Afghanistan. And she ordered him not to present arguments about such claims.
However, limiting Hasan's remarks might be easier said than done.
"As a practical matter, she cannot tie his hands or gag him," Florida criminal trial attorney Eric Schwartzreich told Fox News on Saturday. "I think at the end of the day this will be a soapbox for jihadism."
Osborn has also ordered Hasan's former defense attorneys to assist the defendant, if he asks.
Felman said such an order is "not that unusual" and could help Hasan "if he has a good rapport with the standby counsel."
However, such a scenario appears unlikely considering the lawyers said complying with the judge's order would require them to act unethically. And Hasan has said the lawyers have refused to give him legal advice about his defense strategy because they opposed it.
Hasan, an American-born Muslim, faces the death penalty or life without parole, if convicted.
Witnesses said the gunman inside Fort Hood fired rapidly, pausing only to reload, even shooting at some soldiers as they hid under desks and fled the building.
Hasan was shot in the attack and is paralyzed from the neck down. But doctors have said he is physically able to provide his own defense.
Government documents show that in the years before the shooting, Hasan told some colleagues that the U.S. was at war with Islam. In emails to a radical Muslim cleric, Hasan indicated that he supported terrorists and was intrigued with the idea of U.S. soldiers killing comrades in the name of Islam.
The judge is not expected to grant Hasan's recent request to delay the trial three months, which could result in jury selection by July.
Felman said he doesn't think the self-defense idea will make jurors "any more or any less sympathetic."
Those concerned about Hasan using the trial for his own agenda point to the case of Zacarias Moussaoui, the would-be 9/11 hijacker, who presented his own case in court proceedings that stretched from 2002 to 2006.
Moussaoui, a French citizen, ultimately pleaded guilty to conspiring to kill U.S. citizens. But during the course of the trial, he exhibited threatening behavior, requesting Al Qaeda members as witnesses and declaring himself part of the terror group.
"I expect Hasan to follow that pattern," Jeffrey Addicott, director of the Center for Terrorism Law at St. Mary's University School of Law in San Antonio, Texas, told The Christian Science Monitor.
"There's no other reason for a defendant in a case like this to forgo counsel," Addicott added.
It's unclear if Hasan will present another strategy. All defense strategies must be approved by a judge in order to determine if they meet certain legal standards.
He might forego a defense theory, instead having the government prove its case and hope it causes reasonable doubt for at least one juror, Addicott told The Associated Press this week. Death penalty cases in the military require the jury's verdict be unanimous in finding guilt or assessing a sentence.
The Associated Press contributed to this report.