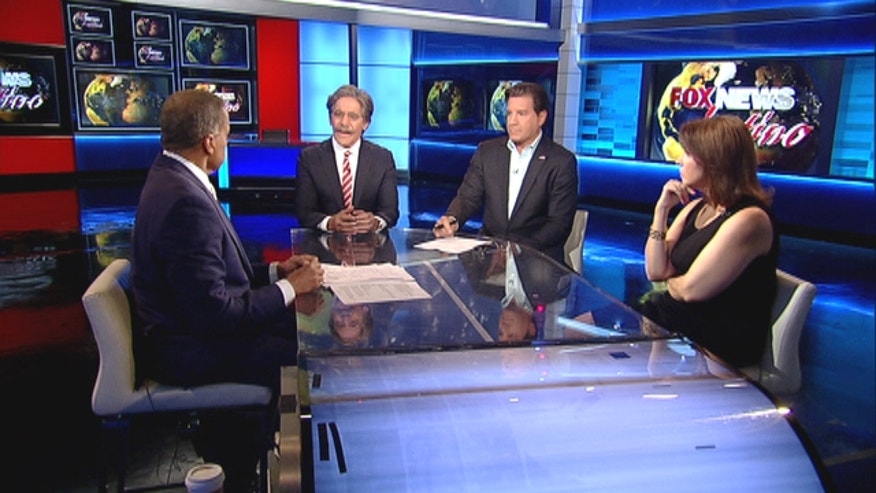 Immigration reform continues to loom large in Washington and stirring up strong emotions across the country.
Former President George W. Bush and now President Obama both promised to take the issue head on and finally fix the anachronistic system.
But both have run into major obstacles, leading to Bush being unable to sign a law and Obama now possibly facing the same fate.
In April, it seemed like immigration reform would easily pass. A Senate group announced a bill led by the "Gang of Eight," a bipartisan group of senators, to bring the 11 million undocumented immigrants living in the country out of the shadows.
Fast forward nearly two months and now two prominent members of the group have expressed reservations about the bill.
Sen. Marco Rubio (R-FL) has essentially put his name and reputation on the legislation and has been pushing hard to bring his colleagues on board.
Tea Party-leaning Republicans, led by Texas Senator Ted Cruz, have assailed the bill, calling it amnesty and saying it doesn't do enough for border security.
A House group formed to pass to come up with their own version of a bill also seems to be coming apart.
Prominent Latino Congressman Raul Labrador (R-ID) walked away from the group this week because of concerns over health care for undocumented immigrants and pledged to put together his own legislation.
While once it looked like a compromise would be possible, the chances of it passing this year seem to be getting dimmer.
Fox News Latino brought together a panel to discuss immigration reform, its ups and downs in both chambers of Congress and its chances of actually being turned into law.
Fox News Latino contributor Juan Williams moderated the panel, which included Fox News Latino senior columnist Geraldo Rivera, Fox news commentator Eric Bolling and Fox News Latino senior reporter, Elizabeth Llorente.
"We've come to a moment of truth with immigration reform in Washington," Williams said. "Right now advocates are scared to death that this deal has come apart and cannot be put back together."
When asked whether the Senate immigration bill was "done," many said it now has a slim chance of passing.
"It was dead on arrival," Bolling bluntly affirmed.
Rivera blamed Cruz for succeeding in trying to kill the bill.
"When Ted Cruz sided with the social conservatives… Sen. Cruz was confident it would die a slow death in the House," Rivera said.
All the panelists had strong opinions on border security and whether or not it was a legitimate argument to hold up negotiations.
"I don't know what my colleague Eric would want here, maybe a 100-foot-high wall… maybe like 'Game Of Thrones' a 700-foot-high wall," Rivera said about Bolling, who likened the border to "Swiss cheese."
For the entire discussion, please click the video above.
Follow us on twitter.com/foxnewslatino
Like us at facebook.com/foxnewslatino