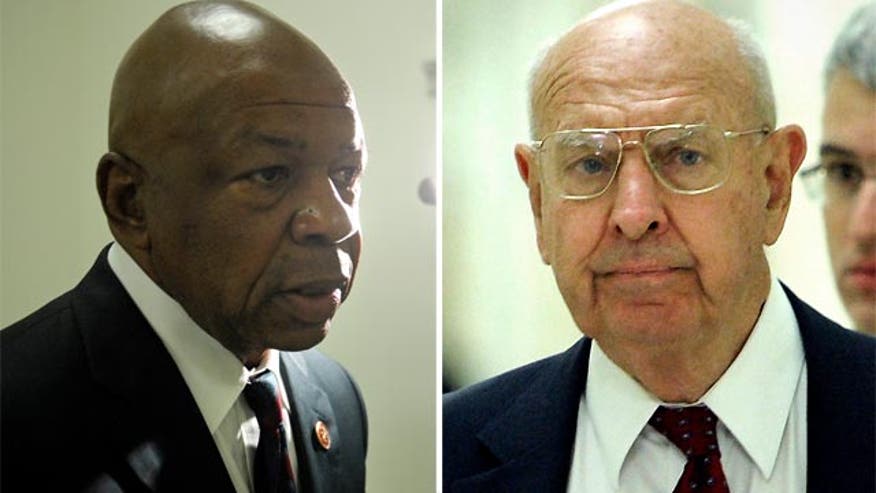 While senior administration officials, including national security advisor Tom Donilon, described the Usama bin Laden documents in 2011 as the equivalent of "a small college library," two years after the raid on his compound by US Navy Seals only 17 documents are public.
Now a senior Republican lawmaker wants the administration to declassify more of the Al Qaeda leader's writings.
"It's always a dangerous thing to put a very narrow political lens on a direction of a group that is this lethal to Americans, to our allies, to Muslims around the world," Republican Congressman Mike Rogers, Chairman of the House Intelligence Committee, told Fox News.
"We need to have that extra set of eyes scrutinizing this information and coming to a conclusion about where were they (Al Qaeda) going, did we miss something? Is there something we could be doing better to try and counter their growth industry of Al Qaeda affiliates around the world?"
This week, the House Intelligence Committee, is doing a "deep dive" on the Usama bin Laden documents pulled from the Abbottabad compound,where members of Seal Team 6 retrieved thumb drives and CD's.
A leading author and analyst on the documents, Thomas Joscelyn from the Foundation for Defense of Democracies, told Fox that one of the most commonly reported figures is way off base.
"Six thousand is not even the right number from what I've been told from several knowledgeable sources," Joscelyn explained. "Hundreds of thousands of documents and files were recovered in the raid."
In the year after bin Laden's death, a handful of journalists granted access by the administration to declassified documents described the Al Qaeda leader as being in retirement, isolated, adrift and no longer in control of the network. But Joscelyn, and other analysts, question whether the documents - taken in their entirety - present an intelligence picture in conflict, with the administration's public claims that Al Qaeda's core leadership was and remains in decline.
"I think that Al Qaeda has these relationships and it's deeply enmeshed in these Pakistani groups and that's a factor we have to really consider,"Joscelyn said of future implications for the US, including the US troop withdrawal from Afghanistan.
As for comparisons of Al Qaeda to a cancer spreading through its franchises in Yemen,Somalia and North Africa, Joscelyn concluded it was part of Al Qaeda's long term plan.
"These affiliates really are Al Qaeda," he said."They are part of the al Qaeda strategic plan and to try and pretend that they are not part of a bigger plan I think is a mistake."
In April, the nation's intelligence chief, James Clapper, and his counterpart from the Defense Intelligence Agency, Lt. Gen. Michael Flynn, testified on Capitol Hill that at least two reviews have been done of the bin Laden documents -- one by the CIA and a second by military intelligence -- generating more than 400 intelligence reports.
"I do think there is a good call, a good reason for us to declassify to the extent that we can," Clapper told members of the House Intelligence Committee."There were at least 400 -- over 400 intelligence reports that were issued in the initial aftermath immediately after the raid."
"There have been hundreds of additional reports that have been subsequently published that has allowed us to understand what we have, you know, been facing for some time," Flynn added. "This exploited information, that is being shared around certainly in our military channels and I know throughout the intelligence community for any lessons learned."
National Security Council Spokeswoman Caitlin Hayden told Fox in a statement "The documents have been instrumental in refining our understanding of (Al Qaeda) and bin Laden's role in it, and ...has contributed to the analysis the President and senior police makers receive regularly and draw on in making decisions."
On declassification issues, Hayden referred Fox to the Office of the Director of National Intelligence, the nation's intelligence chief James Clapper. There was no immediate response.
Catherine Herridge is an award-winning Chief Intelligence correspondent for FOX News Channel (FNC) based in Washington, D.C. She covers intelligence, the Justice Department and the Department of Homeland Security. Herridge joined FNC in 1996 as a London-based correspondent.