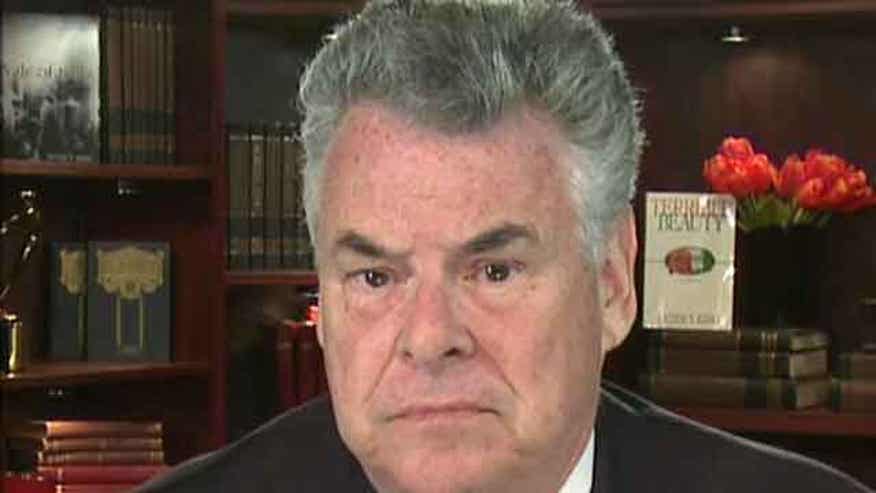 The chairman of the House Judiciary Committee said Sunday his panel is investigating remarks Attorney General Eric Holder made under oath regarding the Justice Department accessing a Fox News reporter's phone logs and emails.
"It's fair to say we're investigating the conflict in his remarks, those remarks were made under oath," Chairman Rep. Bob Goodlatte, R-Va., told "Fox News Sunday."
However, he did not say the committee is investigating Holder for perjury.
Goodlatte said the committee has sent Holder a letter asking him to explain why his remarks before Congress in May seem to conflict with the language of an affidavit he signed in 2010 asking a judge to give investigators access to Fox reporter James Rosen's communications and movement within State Department headquarters.
"We also think it's very important that the attorney general be afforded the opportunity to respond, so we will wait to pass judgment on that until we receive his response," the congressman said.
At issue is Holder signing the 2010 affidavit that refers to Rosen as a "potential criminal liability" for seeking classified information from a State Department contract employee and states investigators had probable cause to believe Rosen committed a crime by conspiring with the employee or by aiding and abetting the purported leak.
Holder then told Congress on May 15 that prosecuting the press was "not something I've ever been involved in, heard of, or would think would be wise policy."
On Sunday, Rep. Chris Van Hollen, D-Md., told Fox that Holder's testimony and his actions in 2010 are consistent because the government had probable cause to believe Rosen violated the Espionage Act of 1917.
"But that doesn't mean the Justice Department ever intended to prosecute Rosen," said Van Hollen, an attorney. "There are no false allegations in this affidavit that I know of."
The House committee sent the letter to Holder on May 29 and gave him until Wednesday to respond.