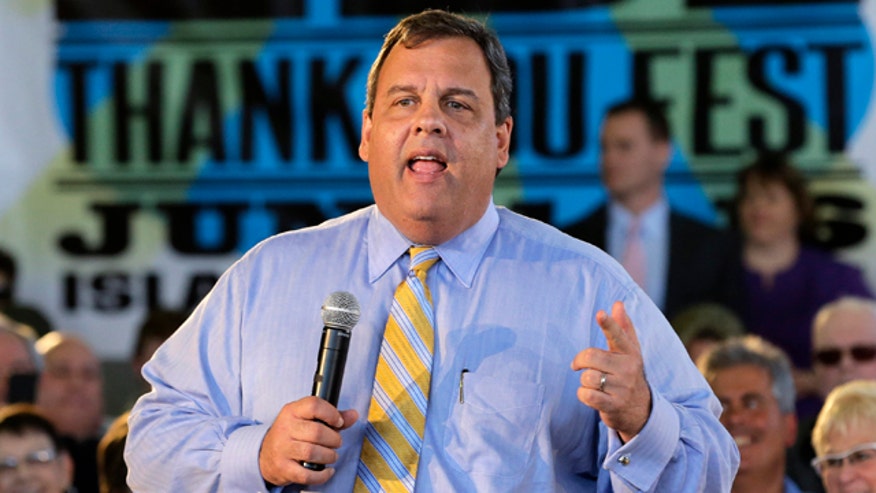 New Jersey Gov. Chris Christie secretly underwent stomach surgery earlier this year to lose weight for the sake of his family, the New York Post reported Monday night.
In an exclusive interview, Christie tells the paper he decided to have the lap-band surgery for the sake of his family, saying the decision was not motivated by plans for a future presidential run.
"I've struggled with this issue for 20 years," he said. "For me, this is about turning 50 and looking at my children and wanting to be there for them."
Christie says he underwent the surgery on the morning of Feb. 16, and was home the same afternoon. A source tells the Post he was admitted under a fake name.
The lap-band surgery restricts the stomach, causing patients to feel fuller faster. Christie declined to tell the Post how much weight he has lost so far, but sources estimate around 40 pounds.
Christie says he is noticing changes in his appetite after the surgery.
"A week or two ago, I went to a steakhouse and ordered a steak and ate about a third of it and I was full," he told the paper.
Click for more from The New York Post.