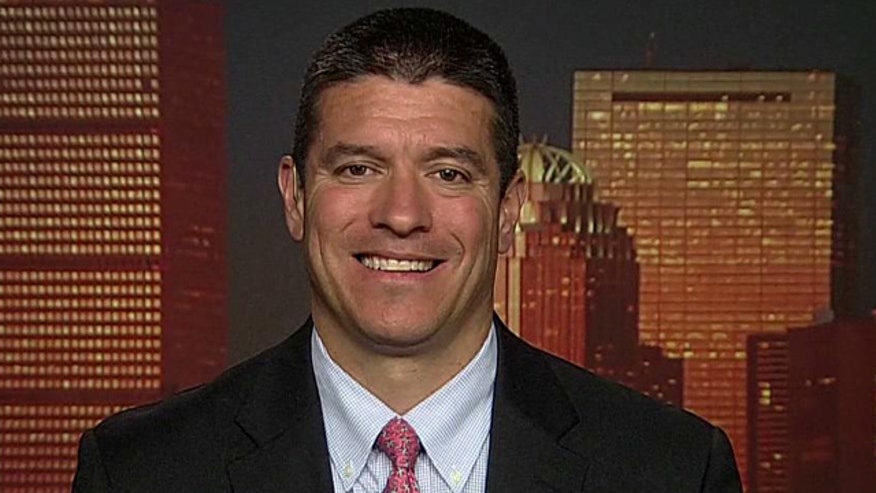 Two new polls have Gabriel Gomez, the Republican candidate for a Senate seat out of Massachusetts, within single-digits of the front-running Democratic candidate -- just days after the Tuesday primaries.
A poll released Friday by Democrat-leaning Public Policy Polling shows Gomez, the former Navy SEAL and political newcomer, trailing Democratic Rep. Ed Markey by just 4 percentage points, 40 to 44 percent.
The poll follows one released Thursday by Emerson College that shows Gomez trailing Markey by 6 percentage points, 36-42, in the special election to fill the seat held by Democrat John Kerry, now secretary of State.
The numbers are in sharp contrast to those before the primaries in which Markey led by as many as 19 points in a hypothetical match up with Gomez.
The battle lines have already been drawn, with both candidates essentially putting new edges on a mix of familiar political strategies.
The 47-year-old Gomez, a Hispanic and private equity investor, is trying to portray Markey, a congressman for the past 36 years, as a Washington insider.
"He's been a career politician since I was playing little league," he told Fox News after his primary win. "He's a poster boy for term limits."
Markey, a progressive aligned with President Obama's policies, is attacking Gomez for his connection to a documentary that accuses Obama of seeking political gain by leaking details of the Usama bin Laden killing that they say put troops and national security at risk.
He also told The Washington Post that Gomez not agreeing to keep their race free of outside money makes him "the poster boy for politics as usual."
And the contest has already turned negative.
Markey now has an attack ad titled "Meet Gabriel Gomez: Just Another Republican," which includes a split screen shot of bin Laden and Gomez.
"Markey has started his campaign with a textbook despicable political attack," Gomez said. "Markey should direct his campaign to immediately stop this ad, stop his mudslinging and debate me on issues that Massachusetts voters care about, the economy and jobs."
Political analysts are comparing the contest with last year's Senate race in Massachusetts, in which incumbent Republican Scott Brown was defeated by Democratic political newcomer Elizabeth Warren, a progressive who supported Wall Street reform and women's health-care choices, as Markey is expected to do.
They also point to Brown's stunning 2010 special election victory as proof a Republican can win in this heavily Democratic state.
As a relatively unknown state senator, Brown managed to catch Massachusetts Democrats by surprise, after trailing their candidate, state Attorney General Martha Coakley, by as many as 31 points.
However, Gomez appears to have more statewide name recognition earlier in the race. And Democrats are prepared not to have a repeat of three years ago.
"While we don't pay attention to public polls, we're confident that the more people learn about Gomez..., the more people will realize his radical agenda is bad for Massachusetts," said Andrew Zucker, Markey's campaign press secretary.
Zucker cited Gomez's position on women's reproductive issues as part of that agenda.
The general election in June 25.
"The victory window has cracked open for Gomez," said Rob Gray, a Republican strategist for New England-based Gray Media, who sees an enthusiasm gap among Democrats.
He argued Friday that Gomez's relatively surprising primary victory over more established candidates and ability to raise campaign money shows he has the kind of statewide appeal that will help him win over much needed Independent voters.
"He's at a good place to start," Gray said.
Tim Buckley, spokesman for the state Republican Party, said Gomez's first step toward victory came on election night when the losing candidates pledged their support and "put their eye on the prize."
He also agrees that Gomez has "crossover appeal" and added his own historically perspective, saying "Massachusetts likes new political figures."