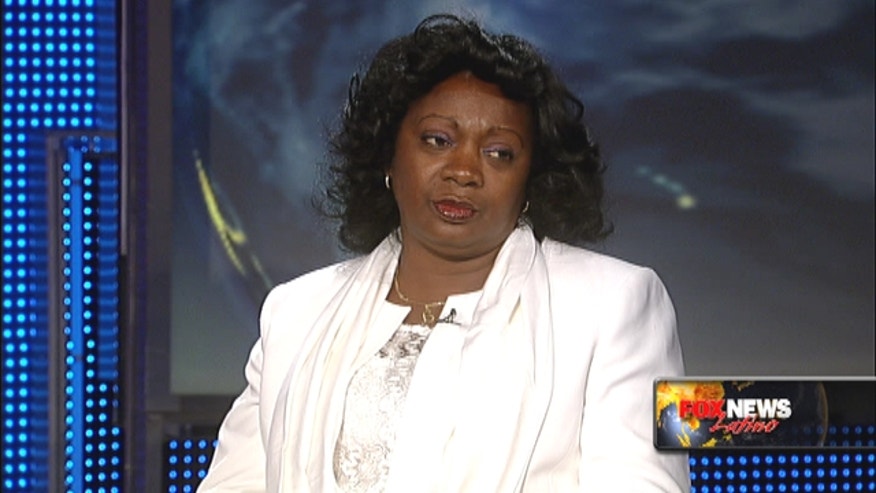 Berta Soler doesn't know what awaits her when she returns to her native Cuba once her tourist visa expires in about a month.
One of that country's leading dissidents, Soler has traveled around Europe, where she received the Sakharov Prize, the highest human rights honor there, and now is making stops all around the United States, calling for an end to the Castro regime in Cuba.
Soler, 49, is the founder of Ladies in White. She is one of several high-profile dissidents who are traveling outside of Cuba under a new relaxing of restrictions by Cuban President Raúl Castro this year.
Many of the dissidents, unencumbered by the obstacles in Cuba to getting word out about oppression on the island, have held press conferences and spoken at forums to highlight human rights violations.
But what, if anything, will await them upon their return for their anti-government criticism, no one knows.
"I'm not afraid," Soler said. "In Cuba there's no liberty, but I still exercise my freedom of expression. I denounce the Cuban regime when I'm inside Cuba. When I'm outside, in a free country, I speak the truth about political prisoners, the reality of my country, the struggles for human rights, of the Ladies in White, and I denounce the Castro government."
"When I go back, my love of my country is stronger than any fear of prison bars," she said.
Until 10 years ago, Berta Soler stayed away from politics, feeling perfectly content to leave the activism to her husband, Angel Moya, an outspoken critic of the Fidel Castro regime.
But it all changed in 2003, when the Castro regime launched a crackdown on its critics, rounding up 75 dissidents, including Moya, and sentencing them to long jail terms.
That's when Soler, the activist, was born. She helped bring together wives, mothers, sisters and daughters of the political prisoners, and led the women in marches every Sunday, demanding the release of their male relatives.
Notably, they wore white, and carried white flowers – a symbol of peace, and the impetus for their name, the Ladies in White.
"I was [another] kind of woman before my husband was arrested and jailed, a woman who stayed out of the spotlight, who didn't participate in anything political," she said in an interview with Fox New Latino.
"When my husband came out of jail, eight years later, he found me to be a totally different woman. I was a fighter, a voice for human rights, for the end of oppression, an end to the rule by Fidel and Raul Castro."
Her husband had wanted to travel with her, but his visa request was denied, Soler said.
The Ladies in White founder is telling anyone who'll listen during her travels that Raúl Castro's easing of restrictions on Cubans visiting places outside the island does not translate into true democratic reform.
"It's cosmetic," Soler said. "They know how to exude one thing to the world, but in Cuba the restricted freedoms remain the same."
On Monday night, Cuban exiles in Hudson County, New Jersey – a longtime Cuban-American hub – held a reception for Soler. They took her to a building that houses an organization of Cuban former political prisoners and showed her a wall filled with framed photographs of Cuban dissidents they say were executed by Fidel Castro's firing squads.
Soler vowed to the exiles that she would continue to fight for liberty in Cuba.
Dissidents like Soler, as well as Cuba's best known dissident blogger, Yoani Sanchez – who also received Cuba's permission to travel abroad– have moved to the forefront of the fight for democratic reform in the island, a fight whose public face was once that of the Cuban exile.
"For many years we thought we had to lead the change in Cuba," said Remberto Perez, vice president of the Cuban American National Foundation, an influential lobby group. "We thought we in exile were going to be the ones responsible for generating change in government."
But eventually it grew apparent that change had to come from within Cuba, he said, something that grew easier with the Internet, and the ability of dissidents to send their messages around the world.
"Ladies in White have been an inspiration for us, a validation for the struggle we have had outside of Cuba," Perez said.
Elizabeth Llorente is Senior Reporter for FoxNews.com, and can be reached at Elizabeth.Llorente@Foxnews.com. Follow her on Twitter @Liz_Llorente.