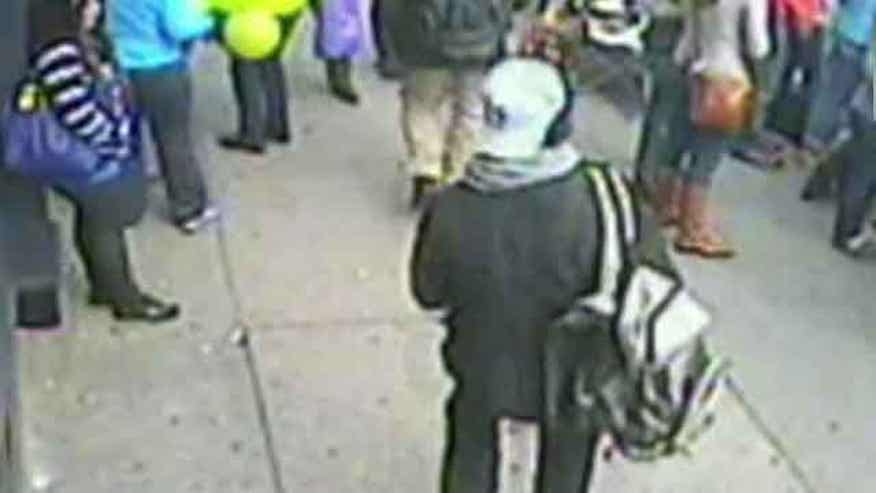 The chairman of the House Judiciary Committee said Thursday that the way the U.S. grants asylum to immigrants may need to be changed in the wake of the Boston Marathon bombings.
Accused Boston Marathon bombers Tamerlan and Dzhokhar Tsarnaev are ethnic Chechen brothers from Russia who came to the United States about a decade ago with their parents. The family was granted asylum.
"We certainly will view that as a part of overall comprehensive immigration reform," Rep. Bob Goodlatte, R-Va., told reporters Thursday, adding that no decisions have been made on possible changes to the asylum process.
Goodlatte didn't specify what might need to be changed in the process, only saying it's something that bears examination in the wake of the Boston bombings. So do with other aspects of the U.S. immigration system, including the naturalization process by which immigrants become U.S. citizens, Goodlatte said.
"People getting asylum because they are in the minority, but engaging in aggressive tactics in their home country that may cause them to be susceptible to doing the same thing elsewhere, that obviously ought to be a part of our consideration in granting political asylum to avoid situations like Boston," said Goodlatte, who's working to develop a series of bills to fix problems with the country's immigration system.
Dzhokhar Tsarnaev is a U.S. citizen while Tamerlan Tsarnaev had sought citizenship but had not had his application granted.
Tamerlan Tsarnaev was killed in a shootout with police last week. Dzhokhar Tsarnaev was arrested after being found hiding, unarmed, in a boat.
On Thursday, authorities said the brothers were headed for New York's Times Square to blow up the rest of their explosives in a spur-of-the-moment scheme that fell apart when the brothers realized the car they had hijacked was low on gas.
Homeland Security Secretary Janet Napolitano defended the asylum process this week in an appearance before the Senate Judiciary Committee, saying it involves multiple layers of vetting.
A comprehensive immigration bill introduced last week in the Senate also may undergo changes in response to Boston. One of its authors, Sen. Lindsey Graham, R-S.C., has suggested strengthening background checks done on certain immigrants considered higher-risk, such as refugees or asylum-seekers.
Sen. John McCain, R-Ariz., another author, said Thursday that it's too early to know what changes might be needed.
"We are completely open to amendments that would in any way prevent what happened in Boston," McCain said at a Christian Science Monitor breakfast for reporters. "I am sure that by the time this bill reaches the floor we will be able to reach conclusions and we will include provisions like that if we feel they are necessary."
But the top committee Republican, Sen. Chuck Grassley, R-Iowa, raised concerns earlier this week because the bill eliminates a requirement that people apply for asylum within a year of arriving in the country, and allows new applications from those whose cases have been unsuccessful because they didn't comply with the one-year bar to reapply.
Authors of the bill, including Sen. Chuck Schumer, D-N.Y., have said they're open to changes in the legislation should any issues come to light in the wake of the Boston attack.
The Associated Press contributed to this report.