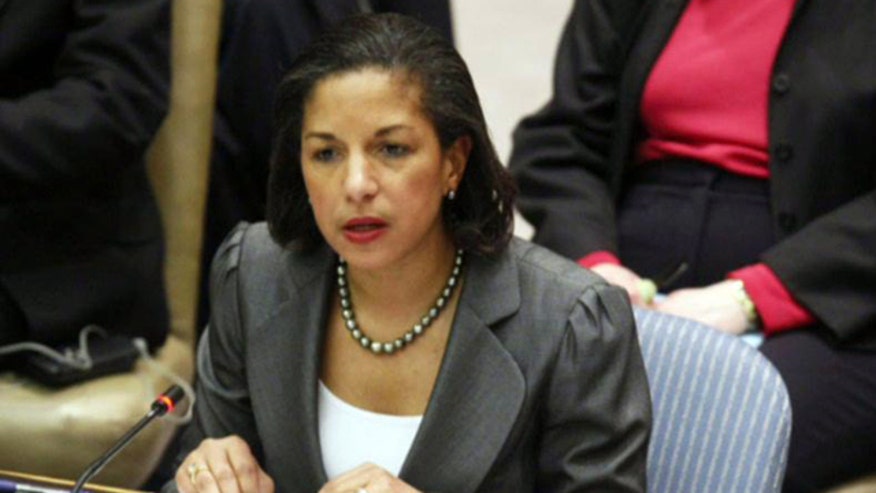 U.N. Ambassador Susan Rice is the leading contender to become the White House's new national security adviser, following a failed bid to become secretary of state, a senior Obama administration official told Fox News this weekend.
President Obama could appoint Rice without the Senate confirmation needed for a Cabinet post. Rice withdrew herself from consideration for the secretary of state post in the face of withering criticism by congressional Republicans and others for her handling of the aftermath of the Sept. 11, 2012, Libya terror attacks.
Five days after the attacks that killed Ambassador Christopher Stevens and three other Americans at a U.S. outpost in Benghazi, Libya, Rice said the attacks appeared spontaneous and sparked by an anti-Islamic video.
Rice, 48, later said she gave an incorrect account, based on intelligence reports at the time. However, subsequent meetings with leading Senate Republicans appeared only to increase her lack of support for the Cabinet post.
This weekend, the administration official told Fox a Rice appointment is not imminent because the president still has to find an ambassadorship or another post for current National Security Adviser Thomas Donilon.
Fox first reported last year, shortly after the outcome of the November elections, that Rice might get the NSA post –- under the assumption Donilon might become the new White House chief of staff.
Donilon did not get the job so the president must first find a new post for him before moving Rice.