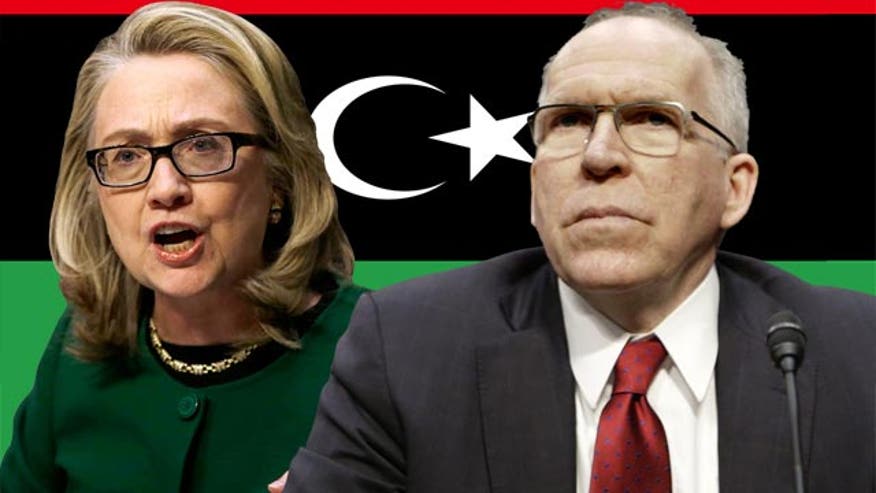 President Obama's pick to lead the CIA -- counterterrorism adviser John Brennan -- is facing new questions about the Benghazi terror attack and the administration's handling of alleged suspect Ali Ani al-Harzi.
A fresh letter from Republican Sens. Marco Rubio and James Risch pushed Brennan to explain an "apparent disparity" between his sworn testimony before the Senate Intelligence Committee and that of former Secretary of State Hillary Clinton.
During his Senate confirmation hearing, Brennan insisted Tunisian authorities did not have enough evidence to keep al-Harzi in custody. Asked about the situation, Brennan said "the Tunisians did not have a basis in their law to hold him."
Critics charge Brennan's testimony was misleading because the US government needed evidence to for Turkish authorities, who initially held al-Harzi, and the Tunisians to act.
Further, he seemed to minimize the significance of the release, explaining the U.S. case against him was also weak.
"We didn't have anything on him, either, because if we did, then we would've made a point to the Tunisians to turn him over to us. We didn't have that," he said.
But at a recent Benghazi hearing, Clinton said she spoke with FBI Director Robert Mueller about whether the government's case against al-Harzi could be made public.
She said there was "not an ability for evidence to be presented" that could be brought up in open court.
When Fox News asked for an update from the State Department, the department did not offer further comment. There was no immediate response from the FBI on the Benghazi suspect, though Fox News has learned that bureau agents assigned to the case were sent back to Tunisia last month.
The FBI interviewed al-Harzi for two hours in December, after weeks of delay and following the personal intervention of Republican Sen. Lindsey Graham, R-S.C.
Catherine Herridge is an award-winning Chief Intelligence correspondent for FOX News Channel (FNC) based in Washington, D.C. She covers intelligence, the Justice Department and the Department of Homeland Security. Herridge joined FNC in 1996 as a London-based correspondent.